This Weekend: The MegaHobby Expo Online Shows Off the Latest Figures from Japan!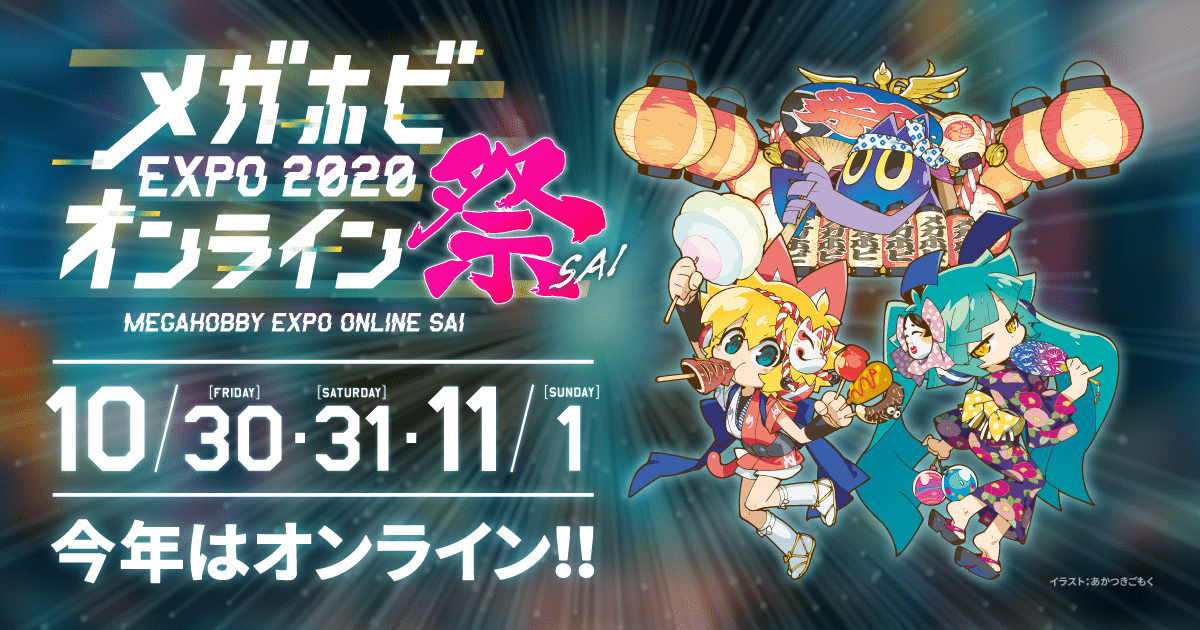 The MegaHobby Expo Online convention runs from 10/30 to 11/1
MegaHouse is a name that spells excitement for fans of collectable Japanese figures. For years, this based-in-Tokyo company has been on the high-end of the hobby goods market, delivering likenesses of characters from the worlds of anime, manga, and gaming that look like they just jumped out from page or screen.
Over the last few years, the Mega Hobby Expo has been an annual in-person convention where attendees could flock to see the latest figure reveals in the flesh. But in 2020, when current events have put the kibosh on live events, the Mega Hobby Expo has been reborn as virtual con, accessible to folks – like you! — around the world.
Now rechristened the MegaHobby Expo Online, the event runs from Oct. 30th to Nov.1st, on Japan Standard Time. The URL for the fun is megahobbyexpo.jp.
With new figure reveals happening constantly over the epic three-day event, we can now inform you that products from the likes of Cyber Formula, Demon Slayer, Digimon Adventure, Mobile Suit Gundam, One Piece, and many others will soon be revealed, along with goods from Japanese hobby heavy hitters such as Alter, Hobby Japan, Kotobukiya, Aniplex+, Dengeki Hobby WEB, Licorne, Yoyogi Animation Gakuin, and MIMEYOI.
While a fair amount of the presentations will be in Japanese, the new figures themselves at the MegaHobby Expo Online can be viewed in 360° and visitors will be able to then share their favorite angles on social media no matter where they are. Plus, if you miss the event in real-time, all the content will still be available on-site until 11/16.
In the meantime, see you (virtually!) at the MegaHobby Expo Online!
LINKS
MegaHobby Expo Online
MegaHouse on Twitter
MegaHouse on Instagram
Image copyrights
©EIICHIRO ODA/SHUEISHA, TOEI ANIMATION
©Koyoharu Gotoge / SHUEISHA, Aniplex, ufotable
© 2002 MASASHI KISHIMOTO / 2007 SHIPPUDEN All Rights Reserved.