Mario Kart Uno Deck Includes Banana Peels and Lightning Bolts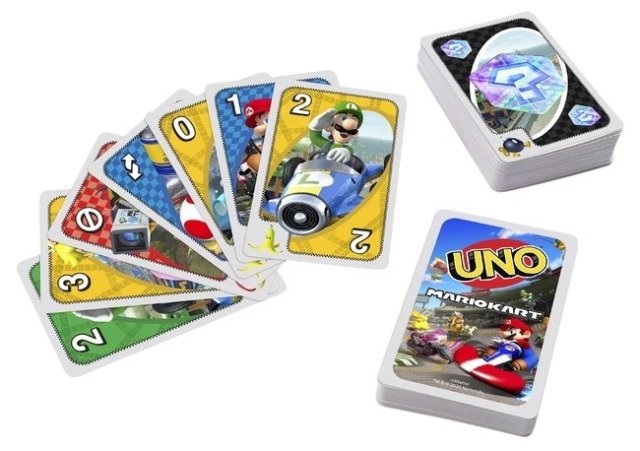 Over in Japan Mattel International and Nintendo have come out with Mario Kart Uno decks.
While the gist of the game remains the same, it does get tweaked with some Mario Kart themes. For instance, if you draw a banana peel, then the last person who played has to draw two. If you pull out a lightning bolt, it helps you and hurts the others, just like in the video game: you get to take a second turn and everyone else has to help themselves to another card. The Item Box also shows up as a card, and it lets you use the top card from the draw pile.
The Uno deck is on sale in Japan for 1,430 yen (about $13). While it doesn't appear to be selling internationally (at least not yet) the popularity of both Mario Kart and Uno indicate this could be a good seller in many areas!
Source: SoraNews24
____
Danica Davidson is the author of the bestselling Manga Art for Beginners with artist Melanie Westin, and its sequel, Manga Art for Intermediates, with professional Japanese mangaka Rena Saiya. Check out her other comics and books at www.danicadavidson.com.