Mamoru Oshii to Helm Final Patlabor Live-Action Film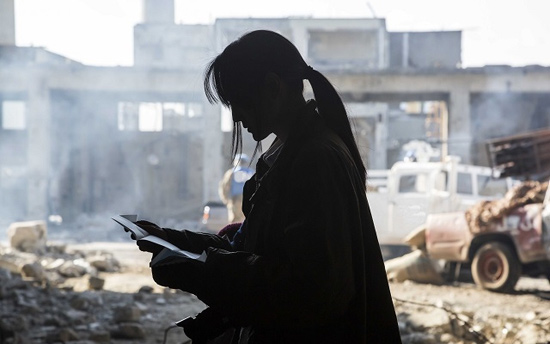 Released in 1993, Mamoru Oshii's Patlabor 2 was a stunning work of hyperreal animation that touched on politics, war and technology and in many ways prefigured Oshii's work on the legendary Ghost in the Shell.
Now it appears Oshii is returning to the story of Patlabor 2. The 7th and final chapter of the currently-running Patlabor live-action series The Next Generation: Patlabor will be a sequel to the 1993 film, reports The Asahi Shinbun.
Set over ten years after the original series, The Next Generation is technically in and of itself a sequel to that series, but aside from featuring the original series' Shige-san (played by none other than his original voice actor, Shigeru Chiba), the new work hasn't incorporated much of the original anime's story up to now.
The 7th chapter, on the other hand, will feature the main antagonist of Patlabor 2, Yukihito Tsuge, as well as Shinobu Nagumo, former head of Patlabor's Section 2 Division 1. In the time of The Next Generation, set in 2013, she is a part of the UN Relief Agency for Refugees.
Shinobu was played in the anime by voice actress Yoshiko Sakakibara (Sky Crawlers, Psycho-Pass), while Tsuge was played by actor Jinpachi Nezu (Kagemusha, Farewell to the Land). It's not yet clear who will play the live-action versions of the characters.
The 7th chapter, which will be released January 10 in Japan, will comprise the final two episodes of Patlabor until the live-action movie, which is set to debut May 1. The film is said to have a series tone compared to the series, and we suspect chapter 7 will be the bridge between them.
Meanwhile, lots of new merchandise is popping up in anticipation of both the final chapter and film. Viewers of chapter 7, which will run in theaters for two weeks, will receive either a loyalty card to the Chinese restaurant featured in the series (1/10-1/16) or a replica of Shinobu's UNRAR card (1/17-1/23).
Those who buy advance tickets to the May film will receive a hand puppet based on the Ingram labor used in the series.
A new free app has also been released on iOS and Android which contains information about both chapter 7 of the series and original artwork.
And if all that weren't enough, Bandai is set to release a replica Section 2 Division 2 watch this April. Coming in at 46,440 yen (about $400), it's quite an investment. But hey, if you're a huge Patlabor fan…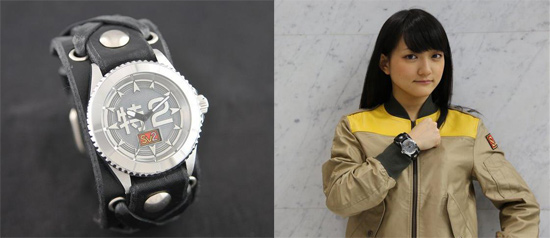 Sources: Asahi Shinbun, ANN
---
Related Stories:

– The Next Generation: Patlabor Episode 1 Review
– The Next Generation: Patlabor Episodes 2 and 3 Review
– Film Review: Mamoru Oshii's Garm Wars
– Mobile Police Patlabor: Headgear's collective classic
– Wasted XIII: Entertaining outcast of the Patlabor franchise