Mamoru Oshii Anime VLADLOVE Reveals Visual and Story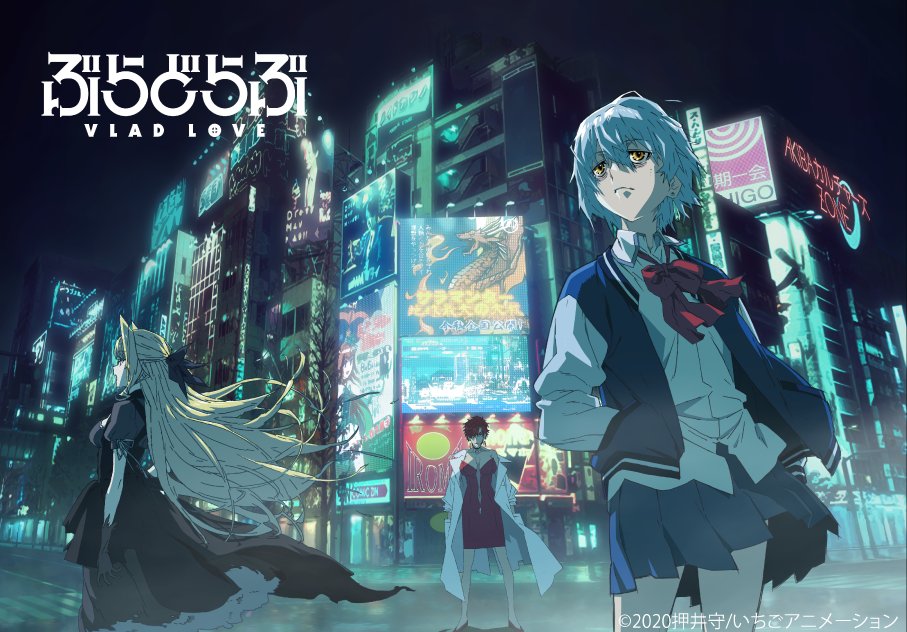 Back in June, plans were revealed for the latest anime project from anime great Mamoru Oshii, of Ghost in the Shell fame and much more. That project was announced as vampire comedy VLADLOVE, and a new update is here to present a new visual and official story synopsis.
The 12-episode series was originally set to be complete by this spring, but has since been pushed back to fall of 2020. Oshii is working as the general director and writer alongside director Junji Nishimura, who previously worked with Oshii on Urusei Yatsura. Kenji Kawai is on the soundtrack for the series, and you can see the three main characters in the key visual above.
Here's how the story is shaking up so far:
Mitsugu Bamba is a high school girl who finds meaning in donating blood. She frequently visits a blood bank to donate blood, despite being harshly treated by the nurse. One day, she encounters a beautiful girl who looks like she's from overseas at the blood bank. The pale girl looks like she's about to faint any minute, but then, she starts destroying the blood bank. The girl loses consciousness and Mitsugu takes her home…
Via Crunchyroll