Lupin III Celebrates 50th With $4,500 Gold-Plated Stamp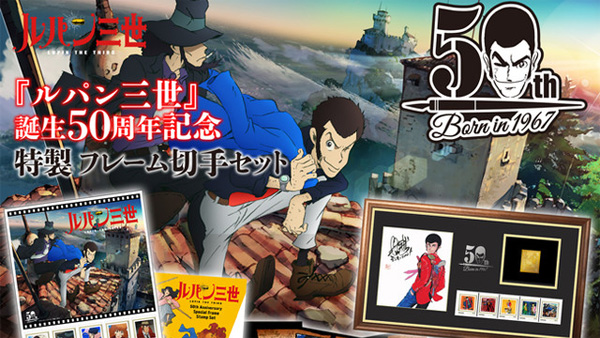 Monkey Punch's original Lupin III manga debuted in 1967, making the franchise about the famous thief and his frenemies 50 years old this year.
In celebration, Japan Post is releasing a set of collectable stamps, one of which costs a whopping ¥500,000.
The framed set of stamps includes five ¥52 stamps, an image of Lupin signed by Monkey Punch, an aluminum case, and, most importantly, a mint-quality gold-plated Lupin stamp. The whole set goes for ¥500,000, which is about $4,500 at the current exchange rate.
Only 50 of the sets will be created.
We can only imagine Lupin himself would just steal the darn thing.
For Lupin fans without several thousand dollars to spend, Japan Post is also offering a stamp and postcard set for the far more reasonable sum of ¥5,000 (about $45).
Source: Natalie