Live-action Attack on Titan Visuals Revealed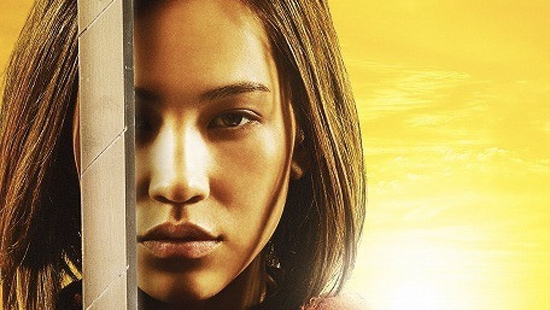 We haven't heard much news lately about the rapidly approaching (summer 2015!) live-action Attack on Titan films, but that all changed today with the release of teaser images showing off the principal stars in costume.
The three principal roles, Eren, Mikasa and Armin will be played respectively by Haruma Miura (Eternal Zero), Kiko Mizuhara (Norwegian Wood), and Kanata Hongo (Gantz).
In total, 13 images were released. Several of the characters are not from the manga, and were created for the films. New character Shikishima, who is labeled "world's strongest man," is apparently a key figure in the films' story.
Regarding the casting, producer Yoshihiro Sato had this to say:
"When casting the main characters, we didn't pay any attention to whether they outwardly resembled the characters from the manga. In consultation with [Attack on Titan author Hajime] Isayama, we tried to find actors with the right spirit for the roles."
Also of note is the setting of the images, which seems to eschew the middle ages aesthetic of the manga and anime for a post-apocalyptic setting.
Attack on Titan will be released in two films, both set for summer of next year.
What's with all these new characters? What will these films be about? Let the speculation begin.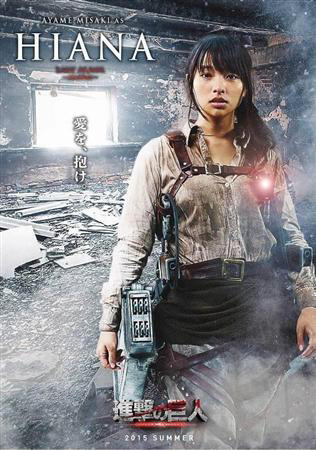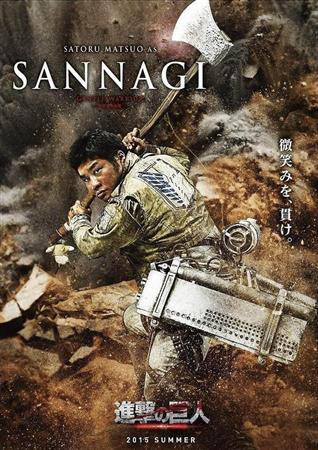 Source: Anime Anime, Eiga.com
---
Related Stories:

– Attack on Titan Part 1: Crimson Bow and Arrow Film Review
– Attack on Titan Crosses Over with Marvel
– Cast for Live-Action Attack on Titan Movie Revealed
– Live-Action Attack on Titan Takes on Subaru in Glorious Trailer
– Be An Extra in the Attack on Titan Movie