Live-Action After the Rain Film Trailer Revealed
After the Rain (Koi wa Amegari no Yo ni), the manga from Jun Mayuzuki, may be best known in the west thanks to its currently-airing anime adaptation. But a live-action version is also on the way.
The live-action version is due out in Japanese theaters May 25, and we've got a look at the film thanks to a trailer released last week.
After the Rain, which is about a high school girl who falls in love with her 45-year-old boss, is directed by Akira Nagai (Teiichi no Kuni) and stars Nana Komatsu (JoJo's Bizarre Adventure) as Akira Tachibana and Yo Oizumi (Fullmetal Alchemist) as Masami Kondo.
The theme song for the film, which is previewed in the trailer, is "Front Memory" by Emiko Suzuki and Seiji Kameda.
How does the live-action After the Rain look compared to the manga and anime?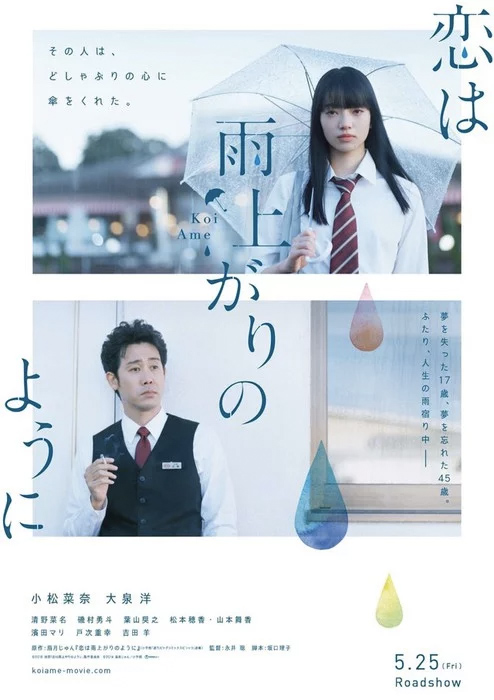 Source: Otakomu