Boogiepop Returns in 2018 Anime Series
Fans of creepy psychological horror have fond memories of Boogiepop Phantom, the 2000 anime series from studio Madhouse.
Boogiepop Phantom was based on the Boogiepop light novel series by Kohei Kadono, and now it's been announced that series will again take anime form this year.
The anime series will be called Boogiepop wa Warawanai (Boogiepop and Others), the title of the first novel in the series. That novel, which kicked off the whole Boogiepop franchise, turns 20 this year.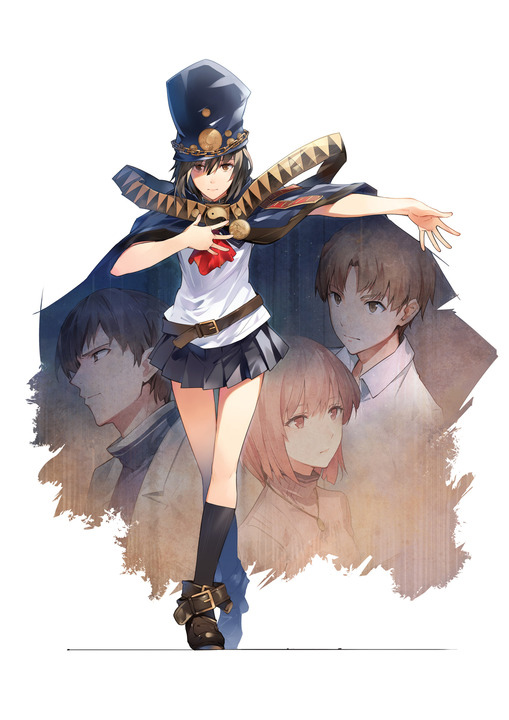 The new series will also be animated at Madhouse, and will be in the capable hands of Shingo Natsume (Space Dandy, ACCA) with scripts from Tomohiro Suzuki. Musician Kensuke Ushio (Devilman Crybaby) is supplying the tunes.
The cast of Boogiepop Phantom will not reprise their roles. Instead, Aoi Yuki will play Boogiepop, while Saori Onishi will play Nagi Kirima.
Since the original novel, there have been over a dozen sequels, plus spinoffs, manga, a live-action film and more.
The original novel was published in English by Seven Seas, who describe it like this:
Who am I? My name is Boogiepop…
There is an urban legend that children tell about a shinigami that can release people from the pain they are suffering. This "Angel of Death" has a name–Boogiepop. And the legends are true. Boogiepop is real. When a rash of disappearances involving female students breaks out at Shinyo Academy, the police and faculty assume they just have a bunch of runaways on their hands. Yet Nagi Kirima knows better. Something mysterious and foul is afoot. Is it Boogiepop or something even more sinister…?
Source: ANN