Life-Size Gold Black Jack Statue Costs a Cool 22 Million Yen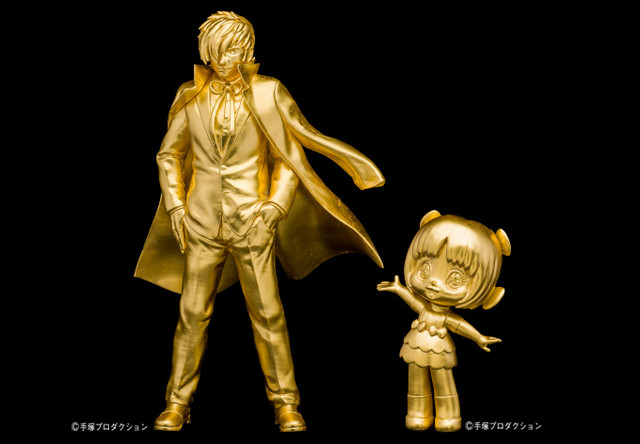 Nothing says classy and expensive quite like a life-size gold statue, so it's a bonus when said statue happens to be of the lead character from Osamu Tezuka's classic Black Jack manga. The Black Jack statue is set to go on sale in Japan on January 15, and putting one in your home will cost you a cool 22 million yen, which adds up to about US$200,266.
To top it off, Black Jack can be paired with a separately sold life-size gold statue of wee assistant Pinoko, who comes in at 5.5 million yen, or around $50,000. There are also smaller versions of both, with the 24-karat gold Black Jack priced at 2.86 million yen ($26,000) and Pinoko at 440,000 yen ($4,000).
If you happen to be building up a gold Tezuka collection, there's also a Kimba the White Lion statue priced at 1.54 million yen ($14,000).
All these gold products and more will be on display and up for reservations from January 15 to 19 at Shinjuku's Takashimaya department store.
Via Comic Natalie