Kill la Kill Heads to Toonami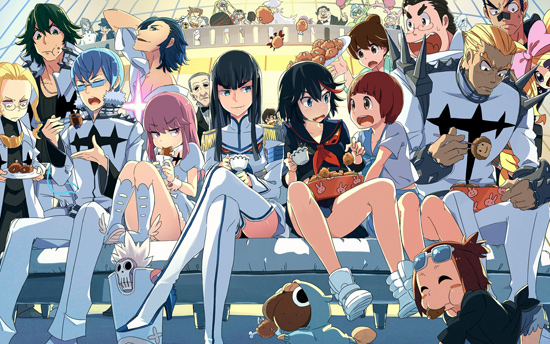 Kill la Kill, the much-lauded, little-clothed Studio Trigger anime directed by Gurren Lagann's Hiroyuki Imaishi, is heading to Adult Swim's Toonami February 7.
Kill la Kill is, of course, the story of badass, giant scissor-wielding high school student Ryuko Matoi and her talking, transforming sailor uniform Senketsu.
The English dub of the series, which Aniplex has been releasing on home video since last year, stars Erica Mendez as Ryuko, Carrie Keranen as Satsuki and David Vincent as Senketsu.
Volume 4 of the BD/DVD will be released in February, while the final volume, which includes the bonus episode 25 OVA will be released in April.
Source: ANN
---
Related Stories:

– Hidamari Sketch Author Draws Kill la Kill's Ryuko
– Kill la Kill Undies, Attack on Titan perfume
– Kill la Kill Cafe Report
– Kill La Kill Cosplayer In Trouble
– Anime First Impressions: Kill la Kill