How Much Do You Know About Horror Master Kazuo Umezu?
Heads up, horror fans! Manga master Kazuo Umezu is breaking his 26-year manga hiatus to bring us something new next year! January's going to be a big month for fans of macabre manga… but how much do you know about the man himself?
If you've never heard the name, you may still have seen his work. Or you may (in fact, probably do) know at least one person he inspired. Read on to learn more about him and his career!
Wrote Award-Winner The Drifting Classroom
In the 1970s, Kazuo Umezu wowed the world with time-travel sci-fi horror manga The Drifting Classroom. He also wowed Shogakukan Publishing, who gave the comic its 2oth annual Manga Award in 1974.
The story sends a group of students — their entire school, actually — to a post-apocalyptic wasteland. As the school's adult faculty descend into murderous madness, the kids do what they can to stay sane and alive. Thanks to protagonist Sho's mother in the past and the assistance of psychic student Nishi, though, there may be some hope for them.
The Drifting Classroom is not to be confused with The Dissolving Classroom, although…
He Inspired (And Almost Worked With) Junji Ito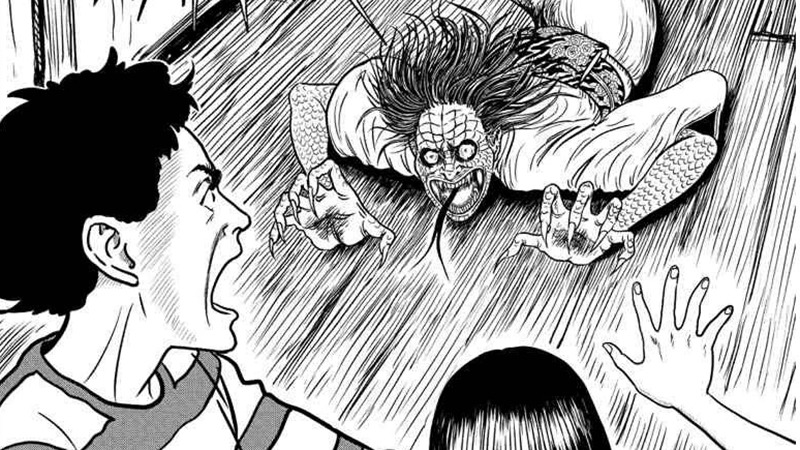 It will likely surprise absolutely no one that horror manga master Junji Ito grew up on a steady diet of Umezu works. He outlines that lifelong fandom in "Master Umezz and Me," an autobiographical piece that stretches from his youth to his near-collaboration with his idol.
The collaboration fell through — fortunately, in Ito's opinion. Why? Apparently he nearly barked all the way up the wrong tree with a manga adaptation of a film from his personal hero…
He Made the Autobiographical Film Mother
In 1995, Umezu retired from the world of manga due to acute tendinitis. But he found other ways to get his work out there, including the 2014 film Mother. The movie pulled from his own life, in particular his relationship with his late mother. As an editor works on a book about his life, scary situations come to light — including said late mother's potential return.
The movie is full of Umezu's signature otherworldly horror, and puts himself (played by kabuki actor Ainosuke Kataoka) in the thick of it, striped shirt and all. As to why Ito thinks it's best the gig fell through? According to "Master Umezz and Me," he went the entire wrong direction when imagining how his idol would depict his own mother. Compare the two images above, and you'll see what he's talking about.
Kazuo Umezu's first manga in 26 years comes to us in January 2022.