Japanese Fans Reveal How They Watch Anime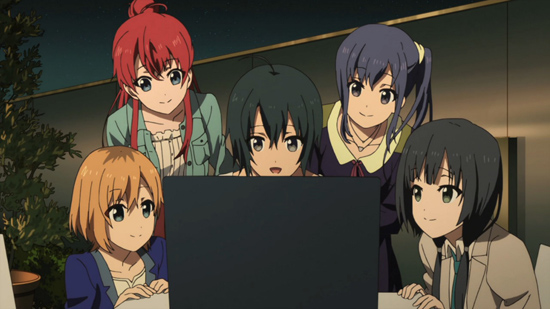 Hoping to gain more insight into where the industry is headed, Japanese site Anime Anime polled its readership late last year, asking exactly how they go about watching anime and about their home video buying habits.
The first question asked was, "normally, how do you watch anime?" The results broke down like this:
Watch on TV in real time: 42%
Watch recorded TV broadcasts: 78.8%
Use free streaming services: 48.4%
Use paid streaming services (pay per month): 11.9%
Use paid streaming services (pay per episode): 3.4%
Buy Blu-rays/DVDs: 17.9%
Rent Blu-rays/DVDs: 17.9%
Go to the movie theater: 35%
Other: 0.8%
Keep in mind responders could choose more than one option, so the percentages total more than 100%.
The second question asked whether fans buy Blu-ray discs, DVDs, both or neither:
DVDs: 10.1%
Blu-rays: 29.5%
Both: 4.1%
Don't buy home video: 56.3%
Anime Anime's analysts noted that with 44% of anime fans buying home video in 2015 despite the addition of many new free and paid streaming sites in Japan, video remains a big part of the anime market. Furthermore, home video purchasing was broken down among general lines as follows:
10s: 28%
20s: 48%
30s: 58%
Finally, Anime Anime noted that while more males buy home video than females, the gap is not that significant.
We hear a lot about how a minority of fans with purchasing power drive the types of anime that get released, and this survey reveals some interesting information about that trend. Clearly home video makes more money than free streaming services, so those 30-something males will continue to wield a lot of influence. However, with about 65% of fans using some kind of streaming service, perhaps the range of anime will have a chance to expand in the coming years.
OUSA fans, how do you get your anime fix?
Source: Anime Anime