Godzilla Resurgence Suit Photos Leaked
Those looking forward to the upcoming Shinji Higuchi/Hideaki Anno-helmed Godzilla film got a surprise today, as photos leaked from Toho Studios show the new version of the Big G set to hit screens in July.
The photos, which were likely taken on a cell phone and leaked by someone inside the studio, reveal Godzilla's scales looking like the "keloid scars" of hydrogen bomb victims, says Godzilla expert August Ragone.
The new Godzilla suit, which will be operated by a team of three people, was designed by Mahiro Maeda (Mad Max: Fury Road, Evangelion). The suit revealed in the leaked photos "may not be [Godzilla's] only form," according to Ragone.
The film, which is officially titled Godzilla Resurgence in English, is due out in Japan July 29.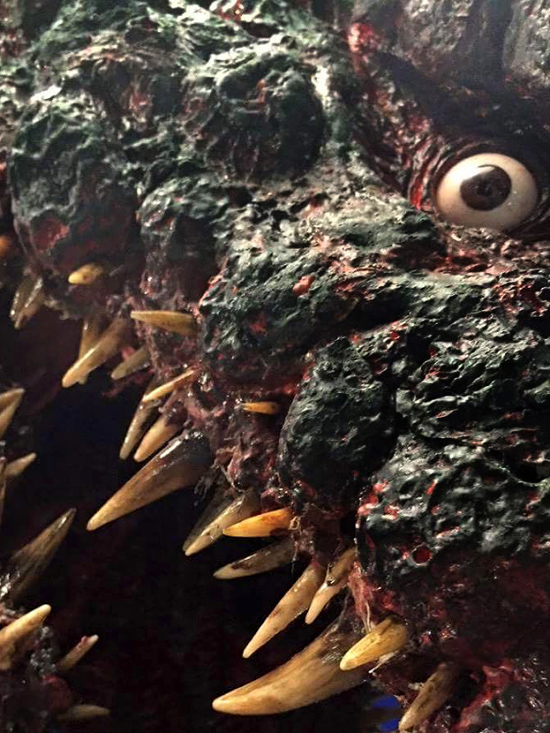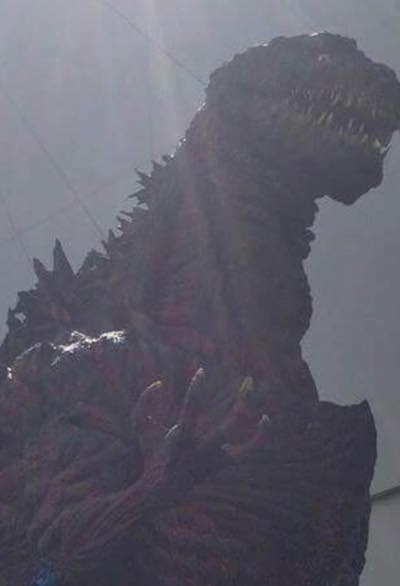 Source: August Ragone
---
Related Stories:


New Godzilla Teaser Shakes Its Way Through Tokyo
With a purposeful grimace and a terrible sound…
Here it is: the first glimpse at 2016's Shin Godzilla, co-directed by Evangelion creator Hideaki Anno and live-action Attack on Titan mastermind Shinji Higuchi…

Stop-Motion Attack on Titan Short Takes on Godzilla
First part introduces colossal showdown
Mikasa Ackerman is front and center as the 3D-Maneuvering star of Jordan Tseng's impressive stop-motion Attack on Titan short, but it's not just the Titans she has…

Godzilla Exhibition Opens In Tokyo
Celebrates 60 years of G ahead of new film
Called "G Expo," the event takes visitors through the origins of the original Gojira film, which debuted in 1954, up to the present with posters, production art…