Japanese Fans Rank the Top Anime of Fall 2018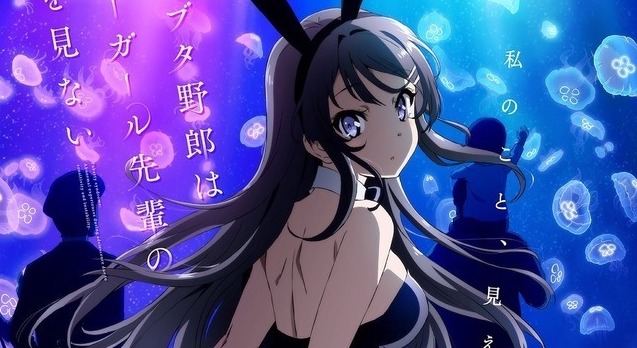 The fall 2018 anime season is coming to an end, and folks who prefer to wait and binge are looking around for shows to dig into. Perhaps this list will help: Anime Anime just asked 251 fans to rank their top series of the season, and here are the results (with quite a few ties, we might add):
10. Bloom Into You
10. Tsurune
9. Dakaretai Otoko 1-i ni Odosarete Imasu.
8. Run with the Wind
7. SSSS.Gridman
6. Sword Art Online: Alicization
4. That Time I Got Reincarnated as a Slime
4. JoJo's Bizarre Adventure: Golden Wind
3. Iroduku: The World in Colors
2. Zombie Land Saga
1. Rascal Does Not Dream of Bunny Girl Senpai 
Interesting to see where Japanese tastes both align and diverge with western ones: we haven't seen many English-speaking folks talking about Bunny Girl Senpai, for example, while enthusiasm for Zombie Land Saga and JoJo's seems to be high wherever you go.
What've been your favorite series of fall 2018?
Source: Anime Anime