Japanese Fans Rank Anime's Most Appetizing Dishes
This famous Lupin pasta didn't make the cut. Kids these days…
Ever been watching anime when some delicious-looking item popped up on screen? Ever wished you could somehow enter the anime world and chomp down?
You're not alone.
Anime pollsters Charapedia have asked their readers: "what are anime's most appetizing dishes?" and the readers have responded with a list that spans gooey peach juice to mind-blowing rice bizarre spaghetti. Prepare to get hungry.
10. Super Gooey Peach Flavored Juice
Air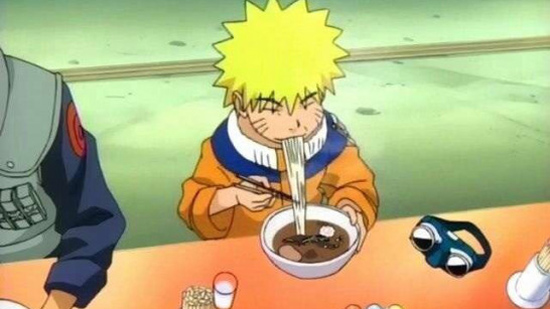 9. Ichiraku Ramen
Naruto
8. Shimura Tae's Dark Matter
Gintama
7. Haifuri Curry
High School Fleet

6. Jewel Meat
Toriko
5. Cocoa's Special Thick Toast
Is the Order a Rabbit?

4. Sanji's Pilaf
One Piece

3. Soma Yukihira's Transforming Furikake Gohan
Food Wars!

2. Tonio's Spaghetti
Jojo's Bizarre Adventure

1. Senzu Beans
Dragon Ball
Some dishes that didn't crack the top ten included Akiko's mystery jam from Kanon, One Piece's Devil Fruit, and Anpanman's head.
"Here, try some of my face."
OUSAers: what anime food are you dying to try?
Source: Charapedia