Japanese Fans Rank Anime and Manga's Best Siblings
Siblings unite.
No only children allowed in this poll, in which Japanese fans ranked the top 20 most charming siblings in anime and manga history. Let's take a look at who they picked.
20. Haru and Kosaki Onodera
Nisekoi
19. Honoka and Yukiho Kousaka
Love Live!
18. Sougo and Mitsuba Okita
Gintama
17. Cocoa and Mocha Hoto
Is the Order a Rabbit?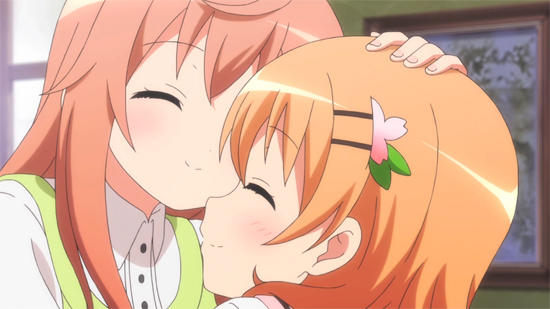 16. Haruka, Kana and Chiaki Minami
Minami-ke
15. Sora and Shiro (Kuuhaku)
No Game No Life
14. Izaya, Mairu and Kururi Orihara
Durarara!!
13. Hachiman and Komachi Hikigaya
My Teen Romantic Comedy SNAFU
12. Rin and Gou Matsuoka
Free!
11. Umaru and Taihei Doma
Himouto! Umaru-chan
10. Uchiha brothers
Naruto
9. Kazuto and Suguha Kirigaya
Sword Art Online
8. Shinpachi and Tae Shimura
Gintama
7. Koyomi, Karen and Tsukihi Araragi
Monogatari series
6. Kagura and Kamui
Gintama
5. Tatsuya and Miyuki Shiba
The Irregular at Magic High School
4. Kyosuke and Kirino Kosaka
Oreimo (My Little Sister Can't Be This Cute)
3. Yui and Ui Hirasawa
K-On!
2. Matsuno brothers
Osomatsu-san
1. Edward and Alphonse Elric
Okay OUSAers: who are your favorite siblings?
Source: Charapedia