Japanese Cup Noodle Commercial Pits Tennis Star Against Space Invaders
Japan's Cup Noodle commercials continue to be cooler than they have any right to be.
Nissin's latest series of ads have featured crazy stunts, anime-style magical girls, and Dragon Ball Z's Vegeta. The latest is a video game battle that pits Japan's best tennis player, Kei Nishikori, against the drones from the classic arcade game Space Invaders.
The ad features Nishikori launching explosive tennis balls at the drones, instantly recognizable from the 1978 arcade hit. When the final boss threatens Nishikori's cup of noodles, he goes all-out, launching special balls that make quick work of the invader.
Kei Nishikori, born in 1989, is the only Japanese male to ever be ranked top 10 in the professional tennis ATP Singles Ranking. He's currently ranked world no. 6, thanks in part, no doubt, to Cup Noodle intake.
If you've never played Space Invaders, here's a free in-browser version. Warning: you may lose a few hours of productivity.
source: AICN Anime
---
Related Stories:

This Cup Noodle Commercial Will Blow Your Mind
Idol Kanna Hashimoto pulls off crazy noodle feats
Bakkakkoii is a portmanteau of baka (stupid) and kakkoii (cool), and that pretty much describes exactly this recent commercial for Nissin Cup Noodle...

Notes from Nippon: Ramen of the Day
History goes beyond 3 minutes
Located in the city of Ikeda in Osaka, we visit the "Momofuku Ando Instant Ramen Museum," named for its creator...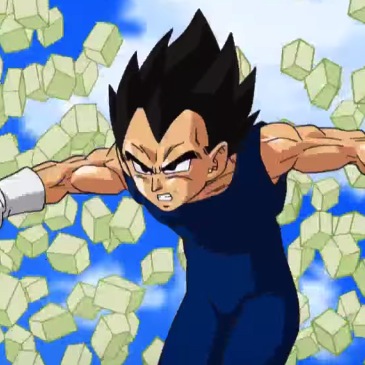 Vegeta Beats Up Veggies in Cup Noodle Ad
New Cup Noodle Vegeta flavor arrives
If you ever wondered how they got those tiny vegetables in a bowl of instant ramen, well… it was Vegeta, of course!…