Irregular at Magic High School Film Gets First Trailer

Mahouka Koukou no Rettousei Movie PV 投稿者 pKjd
Well, this is highly irregular.
Not only do we have the first trailer for the The Irregular at Magic High School film, we've also got word that both the director and studio have changed since the TV series.
First off, what hasn't changed: The Irregular at Magic High School: The Girl Who Calls the Stars (Hoshi o Yobu Shojo, if you're after the Japanese title) is still set to open this June 17, star the cast of the original anime series and feature a new character, Kokoa (just guessing here, but I bet she'll do some star calling before the film is over).
What has changed: Manabu Ono, who directed the TV series, has handed over the reins to Risako Yoshida, who handled storyboards and was a unit director on several episodes of the series and directed Diabolik Lovers More, Blood.
The studio in charge of animating Irregular has also changed hands: while Madhouse animated the original series, the film is being animated at 8 bit (Rewrite, Comet Lucifer).
Though fans on 2channel seem a bit worried about the personnel changes, they also have a lot of praise for the quality of the trailer.
We'll see if Irregular can maintain its regular standard of quality as it jumps directors, studios and from the small to the big screen.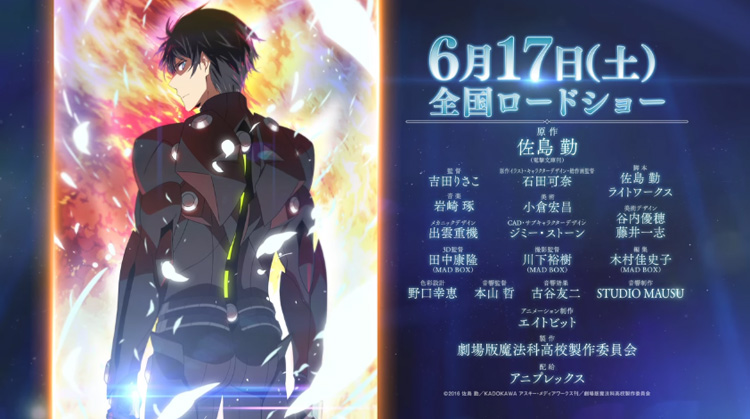 Source: Yaraon