Give Initial D a Test Drive to Prep for MF Ghost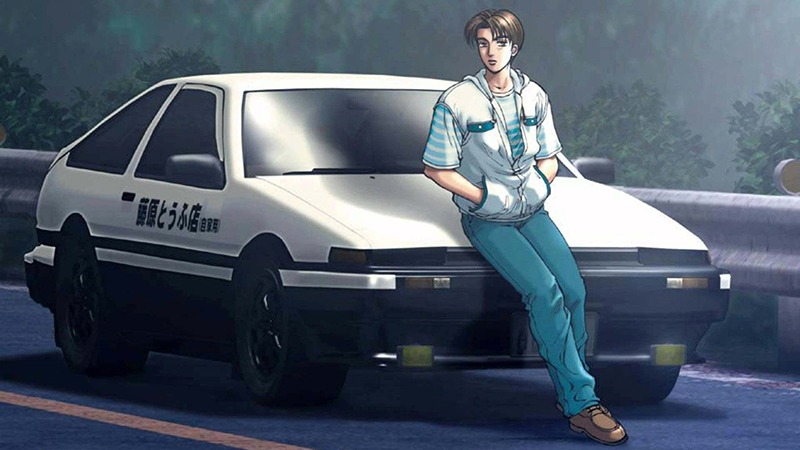 Shuichi Shigeno's racing manga MF Ghost has had a big few days. The series, which races internal combustion engines in an era of fuel and electric cells, spins off directly from Shigeno's Initial D. Not only is MF Ghost getting an anime in 2023, the manga is coming out in English. That's plenty of time to immerse yourself in the world of the series — including diving into its predecessor.
If all you know of the series is CG cars and tense faces… well, yeah, that's a big part of it. But whether you're a gearhead or not, it's worth a look. There's a reason it took off like it did, after all.
About the Races
A lot of Initial D, as you might expect, takes place on the track. One track, specifically: the twisty-turny roads up the side of Akina. But the racers who face off here are doing more than comparing horsepower. Each race is a test of skill, knowledge of both cars, and knowledge of your opponent. And, like any good sports anime, it's never just a match. There's always a personal aspect: rivalry, self-discovery, self-doubt, a crush…
Incidentally, Akina is based on the very real Mount Haruna. You can drive it in several racing games. Or, like the guys at Nori Yaro, you can grab a Racing Cafe D'z Garage before recreating Takumi's drive for yourself!
Iconic Music
If your familiarity with Initial D is mostly in passing, it's probably thanks to the music. Or, more likely, memes around the music. Avex Trax compiled a massive soundtrack driven by Eurobeat, a Hi-NRG/Italio-Disco genre that was rocking Japan at the time the anime aired. (It's also really fun to drive to.)
A mainstay of the series was the now-disbanded m.o.v.e.: musician/programmer t-kimura, singer yuri, and rapper motsu. Their music comprised the majority of the show's opening and ending themes — with "Rage Your Dream," the ending to 1998's First Stage, closing out the very last episode 16 years later.
Chasing Dreams
As car-centric as Initial D is, the theme of the series isn't "cars" so much as "dreams." It just so happens that we're following a group of street racers with very similar dreams — except our hero. Takumi doesn't dream about much, save for finishing his dad's tofu deliveries as quickly as possible and going back to sleep. But stumbling into the street racing scene, whether he likes it or not, eventually gives him something to aim for and devote energy to.
It's not just about pursuing dreams we have; it's about having something to pursue in the first place. That could be something big, like a dream job or a trophy. Or it could just mean having something in life we enjoy doing, whether it goes anywhere or not. That's Takumi's lesson — and it looks like he's preparing to pass on some of his knowledge in MF Ghost.
Keep things rolling — learn more about some of our favorite famous anime cars!