Infini-T Force the Movie Raises the Stakes for Classic Anime Heroes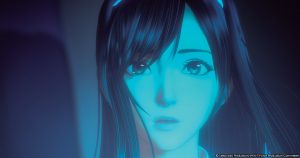 Featured Spotlight: VIZ Media
When the Infini-T Force series first debuted in 2017, it brought anime heroes from the '70s together to face the threat of Z and bring order back to the world. Now the stakes are even higher in Infini-T Force the Movie: Farewell, Friend, which is officially available to own on Blu-ray today. But what exactly is it that ups the ante this time?
Infini-T Force the Movie finds classic heroes—including those from Gatchaman, Casshan, Hurricane Polymar, and Tekkaman: The Space Knight, all of which hail from the venerable Tatsunoko Production—uniting once again to face off against a new foe. This time, however, the source of the problem appears to stem from the world of Gatchaman's Ken Washio, the team leader who's also known as Ken the Eagle.
What happens when Joe Asakura—AKA Joe the Condor, the second-in-command of Gatchaman—appears, forcing Ken to decide if one of his oldest allies has become his enemy? The action is more heated and the stakes this time around are much more personal, guaranteeing the end result is everything a true sequel needs to be.
There's only one way to find out how all this shakes out; watch Infini-T Force the Movie to see what happens to some of anime's greatest heroes! Secure your copy on Blu-ray today and get ready for a memorable followup from CG anime studio Digital Frontier, complete with the amazing voice casts behind both the English and Japanese versions.
** This article was sponsored by VIZ Media **