Classic Anime Heroes Return in Infini-T Force the Movie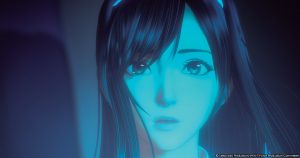 Featured Spotlight: VIZ Media
Whether you're a new anime fan or a seasoned veteran, there's something everyone can appreciate about a series that bridges the classic and the contemporary. That's exactly what went down with Infini-T Force, a crossover that brought old school heroes together with a modern twist. Now, those heroes are back to face a brand new threat in Infini-T Force the Movie, which is officially available to own on Blu-ray.
The heroes at the heart of Infini-T Force all hail from series that Tatsunoko Production created back in the 1970s. These include the leads from classics like Science Ninja Team Gatchaman, Casshan, Hurricane Polymar, and Tekkaman: The Space Knight. They all wound up together in the series thanks to an interdimensional event that found them protecting a listless teenager named Emi and fighting with all their combined might against a world-destroying evil.
Infini-T Force the Movie introduces a fearsome new foe, and this time it seems as if the problem lies within the world of Ken Washio—also known as Gatchaman G-01. Has one of his oldest allies become his greatest enemy?
The continuation of the crossover saga once again has Tatsunoko teaming up with Digital Frontier on the co-production. It's world-class heroes combined with state-of-the-art computer animation in this action sci-fi feature, so you'll want to secure your copy today.
** This article was sponsored by VIZ Media **