My Hero Academia All Might Origin Manga Gets Short Anime Adaptation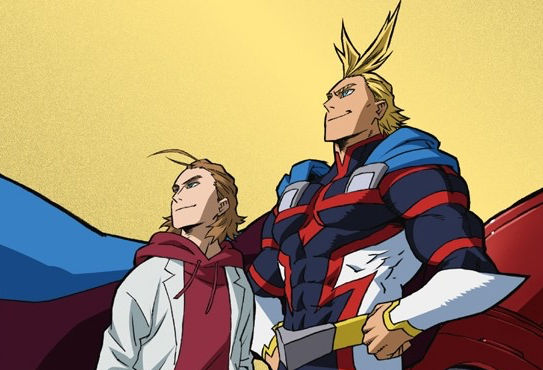 Back when the My Hero Academia film was released earlier this year in Japan, the first one million attendees got a special gift: a short manga about the origins of All Might.
Now that manga is being turned into a short anime.
The anime short, which is entitled All Might: Rising, will be included in the premium version of the Japanese home video release of the film, which comes out in Japan February 13, 2019.
Speaking about the short, All Might voice actor Kenta Miyake said, "this reveals the origin of All Might's catchphrase, not to mention the how the story of the film began. A lot of elements are condensed into it. It's an important episode for me, so I put a lot of painstaking effort into it, down to the last yell."
Here's hoping we get an English-language release of this short before too long!
Here's how Funimation described the My Hero Academia movie:
Deku and All Might receive an invitation to I-Expo, the world's leading exhibition of Quirk abilities and hero item innovations!Amid the excitement, sponsors, and pros from all over, Deku meets Melissa, a girl who is Quirkless just like he once was. Suddenly, I-Expo's top-of-the-line security system gets hacked by villains, and a sinister plan is set in motion. It's a serious threat to hero society, and one man holds the key to it all—the symbol of peace, All Might.
Source: Comic Natalie