Colorful Visual Arrives for My Hero Academia HERO FES 2020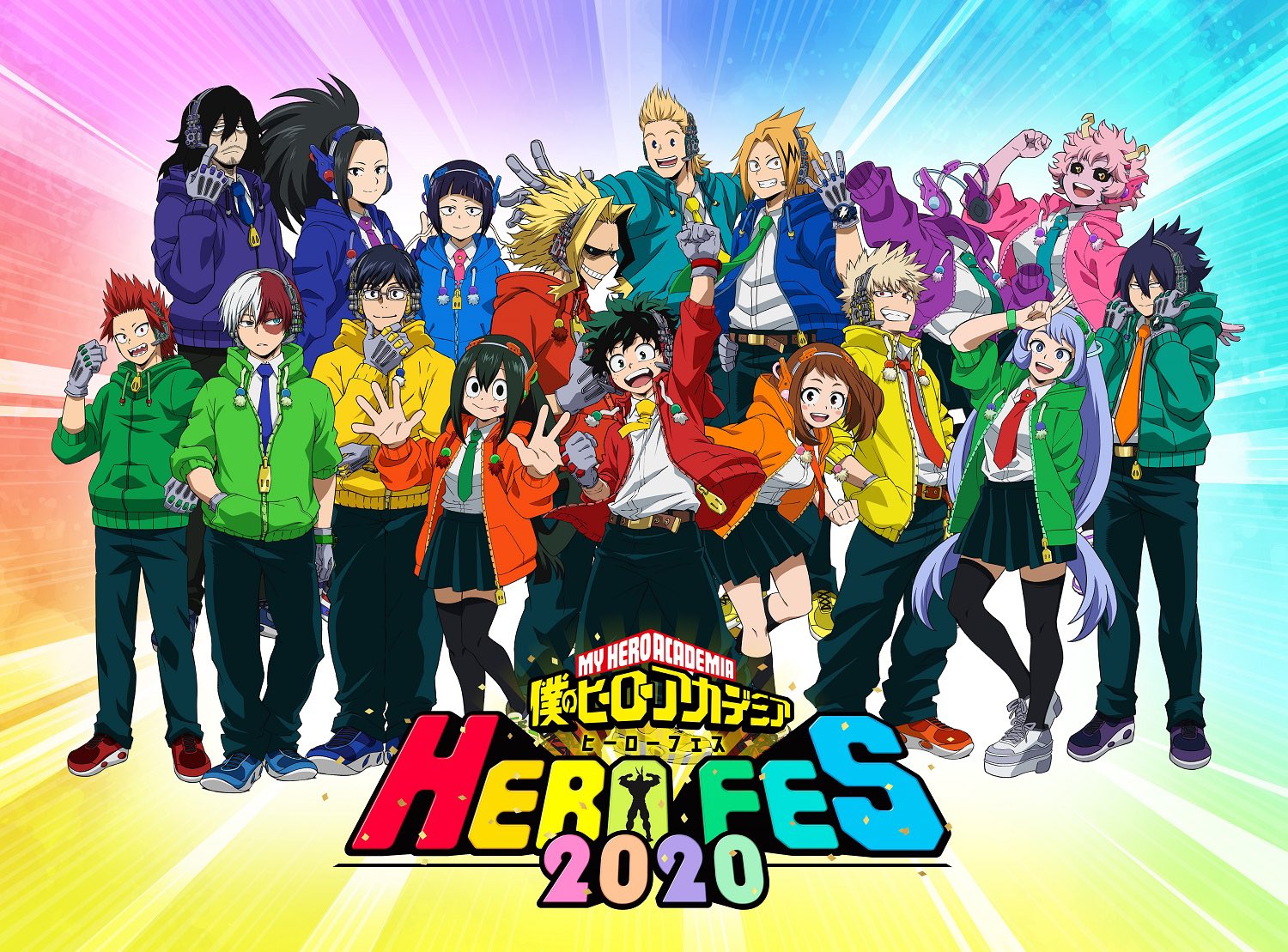 It was previously announced that My Hero Academia HERO FES 2020 will take place online this year as a result of the COVID-19 pandemic. That hasn't stopped promotion for the event, which kicks off on October 3 and is now featured in the very colorful new key visual above.
Those who pick up the Plus Ultra edition Blu-ray/DVD of the Heroes Rising movie in Japan will get a serial code to apply for the live-streaming show's ticket. The home video release is scheduled to hit stores on July 15.
Guests at the online event include all 14 main voice cast members. Here's a look at the lineup:
Daiki Yamashita (Izuku Midoriya)
Kenta Miyake (All Might)
Nobuhiko Okamoto (Katsuki Bakugo)
Ayane Sakura (Ochako Uraraka)
Kaito Ishikawa (Tenya iida)
Aoi Yuuki (Tsuyu Asui)
Toshiki Maeda (Eijiro Kirishima)
Marina Inoue (Momo Yaoyorozu)
Tasuku Hatanaka (Denki Kaminari)
Kei Shindo (Kyoka Jiro)
Junichi Suwabe (Shota Aizawa)
Tarusuke Shingaki (Mirio Togata)
Yuto Uemura (Tamaki Amajiki)
Kiyono Yasuno (Nejire Hado)
Source: Comic Natalie