Godzilla and Evangelion Merge in Freaky Figure
Folks who dreamed of seeing the worlds of Neon Genesis Evangelion and Godzilla combine have definitely been having fun with all the promotion building up to today's Japanese theatrical release of Shin Godzilla, AKA Godzilla Resurgence. One of the latest offers a horrifying glimpse into what would happen if injected G-cells had a chance to awaken in Eva Unit 01. 
The figure, which stands at 38cm, is currently available to pre-order via the Bandai Premium and Evangelion stores. The mash-up will run you ¥32,400 ($317), and it's currently set to ship in January 2017.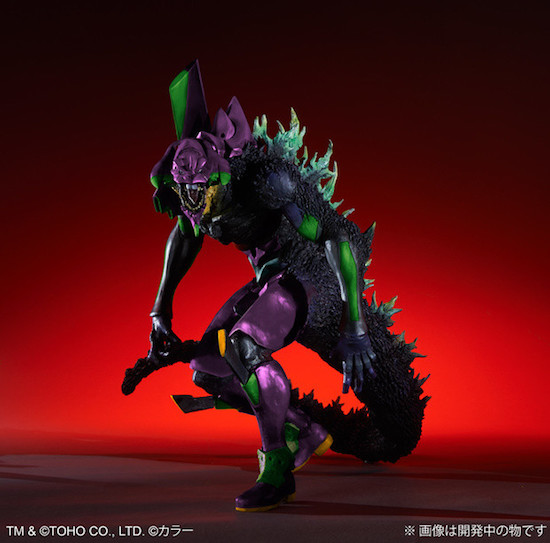 Source: Kai-You via Crunchyroll