Ghost in the Shell: SAC Director Shows Off New Anime in Visual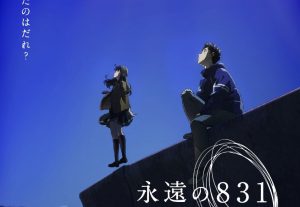 Ghost in the Shell: SAC (Stand Alone Complex) director Kenji Kamiyama is hard at work with multiple projects, including a new feature-length anime that was teased back in November 2020. Titled Eien no 831, there's still a lot we have to learn about the anime, but a new visual is here to provide the first look.
The Eien no 831 anime will commemorate the 30th anniversary of premium Japanese TV station WOWOW when it debuts in January 2022. 3DCG animation house CRAFTER is on production, and Kamiyama is both writing and directing.
Here's the visual:
Via Crunchyroll