INTERVIEW: Roland Kelts, Shinji Aramaki, Kenji Kamiyama and Joseph Chou Talk Blade Runner: Black Lotus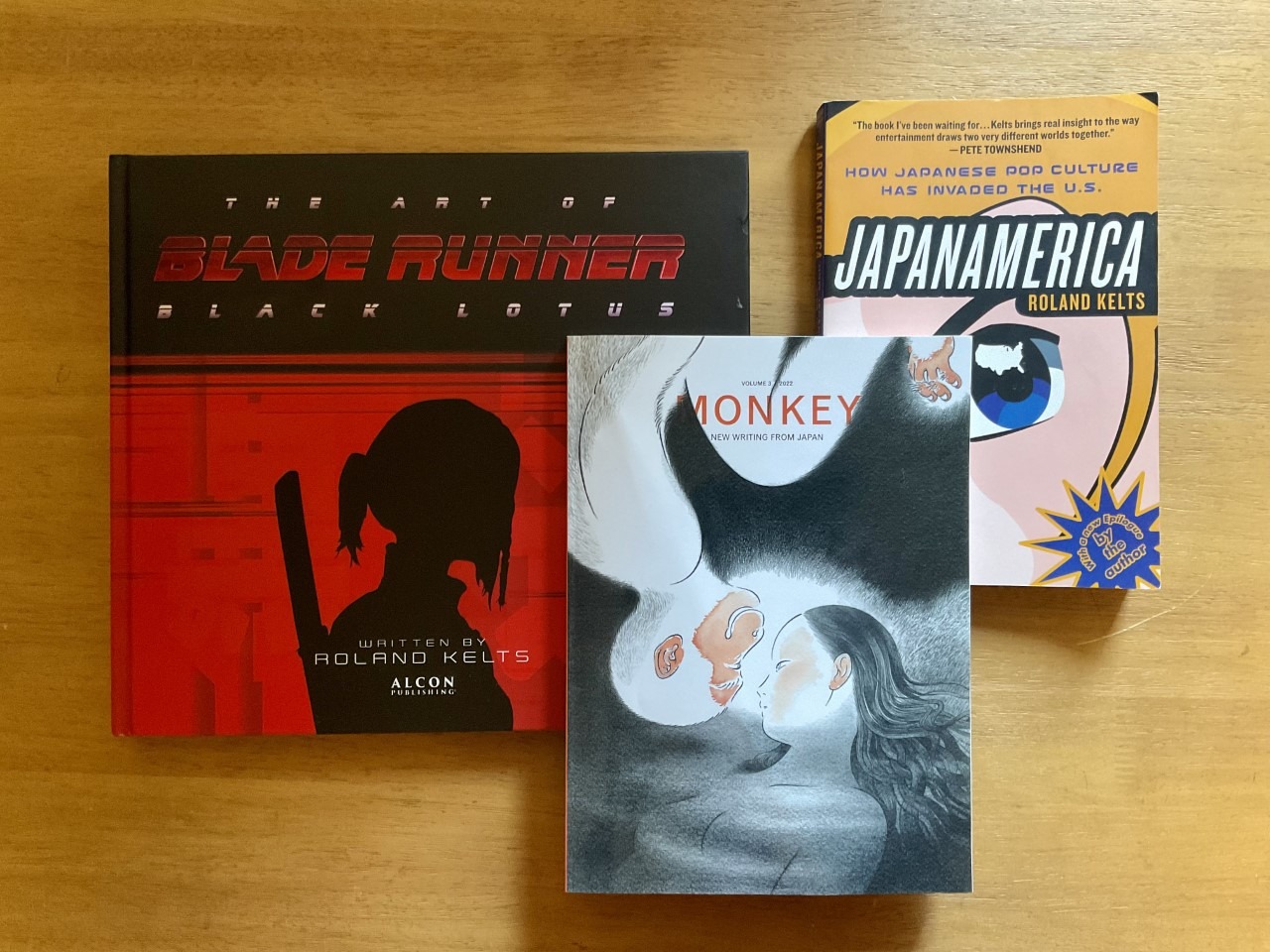 Author and journalist Roland Kelts' new book The Art of Blade Runner: Black Lotus is a beautiful coffee table book of artwork from the titular anime. Blade Runner: Black Lotus itself is part of the Blade Runner franchise, and was directed by Shinji Aramaki and Kenji Kamiyama, with Joseph Chou as an executive producer. On February 21 at 6 PM in Japan (or 4 AM EST in America), Kelts and Chou will be presenting Book Break: Roland Kelts, author of "The Art of Blade Runner: Black Lotus" – Anime Meets Hollywood, which can be watched in-person or on Zoom. Ahead of this, Kelts, Aramaki, Kamiyama and Chou all spoke to Otaku USA about Blade Runner: Black Lotus.
---
Roland Kelts Interview
You've often written about how Japanese and American cultures influence each other. How has the Blade Runner franchise let the two cultures influence each other back and forth?
When I was commissioned to write the book I had to go back to the original 1982 Blade Runner movie. I had either forgotten or just hadn't noticed how deeply Japanese culture is embedded in the film, from the giant pill-popping geisha to the dialogue and signage.
But I also didn't know how influential the film has been on a generation anime directors. Shinichiro Watanabe (Cowboy Bebop/BRBL creative director) told me he'd seen the film at least 20 times. And directors like Katsuhiro Otomo (Akira) and Mamoru Oshii (GiTS) take a lot of the grit and violence of their urban settings directly from Blade Runner. To have a new BR story made as an anime series in Tokyo fits perfectly with the cultural cross-pollination I describe in [my book] Japanamerica. I felt like I had to write about it.
You said you were mostly free to write what you wanted for The Art of Blade Runner: Black Lotus. How did you approach writing this book?
Very patiently. It was a staggered process. They were making the episodes as I was writing the book, so I had to wait for the artists to finish their work before I could properly finish mine. I had the scripts very early on, of course, but trying to imagine how things would look or what the characters and music would sound like was impossible. In animation, especially, a lot is conveyed through audio. I would often write loose drafts that I could return to and tighten up, or replace entirely, just so I could have words on a page. I would sometimes think: maybe this character will sound like this? I was usually wrong.
How were Joseph Chou, Aramaki-san and Kamiyama-san involved in the creation of this book?
All three were very generous with their time, access and insights, and they're quoted liberally throughout the book. I've known Joseph and Aramaki-san for years and they trust me as a writer and friend. I've only recently gotten to know Kamiyama-san, who is brilliant and shrewdly opinionated. He's the one who pointed out that American and Japanese creatives often have a lot of explaining to do to reach common ground. That artistic level of communication across cultures can be difficult work. He pushed hard for certain characters to have what he called "a more Japanese-like personality," maybe more loyal and dutiful and compassionate but less openly expressive.
What do you hope readers take away from The Art of Blade Runner: Black Lotus?
The beauty and singularity of the art, and of the physical book itself. I wrote the words, and I hope they're worthy, but this is an Art Book for a reason. It's gorgeous to hold and behold.
How can people attend your Book Break event, either in-person or digitally?
Just send an email ASAP to: front@fccj.or.jp
We'll be live in Tokyo and everywhere else on Zoom.
Is there anything else you're working on that you'd like to share with us?
I'm not permitted to discuss my books in progress, but I've just written the foreword to a wonderful manga/graphic novel called The Guardian of Fukushima that will be out in English on February 28th. It's a beautifully illustrated and imaginative tale based on the true story of Naoto Matsumura, the farmer who refused to evacuate from the nuclear exclusion zone in Fukushima because he wanted to feed and care for abandoned animals. The book interweaves Japanese history and folklore into Matsumura-san's very real and devoted act of compassion. The writer and artist (note: Fabien Grolleau and Ewen Blain, respectively) are French, so it's the kind of transcultural project I'm deeply drawn to.
I've recently been flying around again to be filmed for documentary interviews, one for Netflix, the other for the History Channel. Jet lag really does get harder to tolerate. If you plan to fly around the world at some point in your life, my gentle advice would be that you do it sooner rather than later.
Kenji Kamiyama Interview
What is it like remaking a franchise like Blade Runner as an anime?
It was a very valuable and exciting experience to work directly with the Los Angeles team on the development of the project, creating the script from scratch. Through this, I was able to really feel how much American fans have long embraced Blade Runner as a masterpiece, which would have been a completely different experience than if we had just made the series in Japan.
How do you stay true to the original work while also bringing in your own unique take on it?
Keeping the same world, but introducing a main character with more of a Japanese-like mentality to their personality helped bring in the behavioral principle of self-sacrifice for the sake of others. Our producer had told me that Americans tend to prioritize themselves before others, so I hope I was able to create a unique element to the story with this introduction of a Japanese-like character.
Is there anything you'd like American fans to know about you and your work?
While I was working on this series, I received an opportunity to direct one of the Star Wars: Visions animated shorts, titled "The Ninth Jedi." My upcoming project is an anime feature based on Lord of the Rings. As these amazing opportunities to direct anime for major Hollywood films increase, I feel that the range of work I receive is also expanding.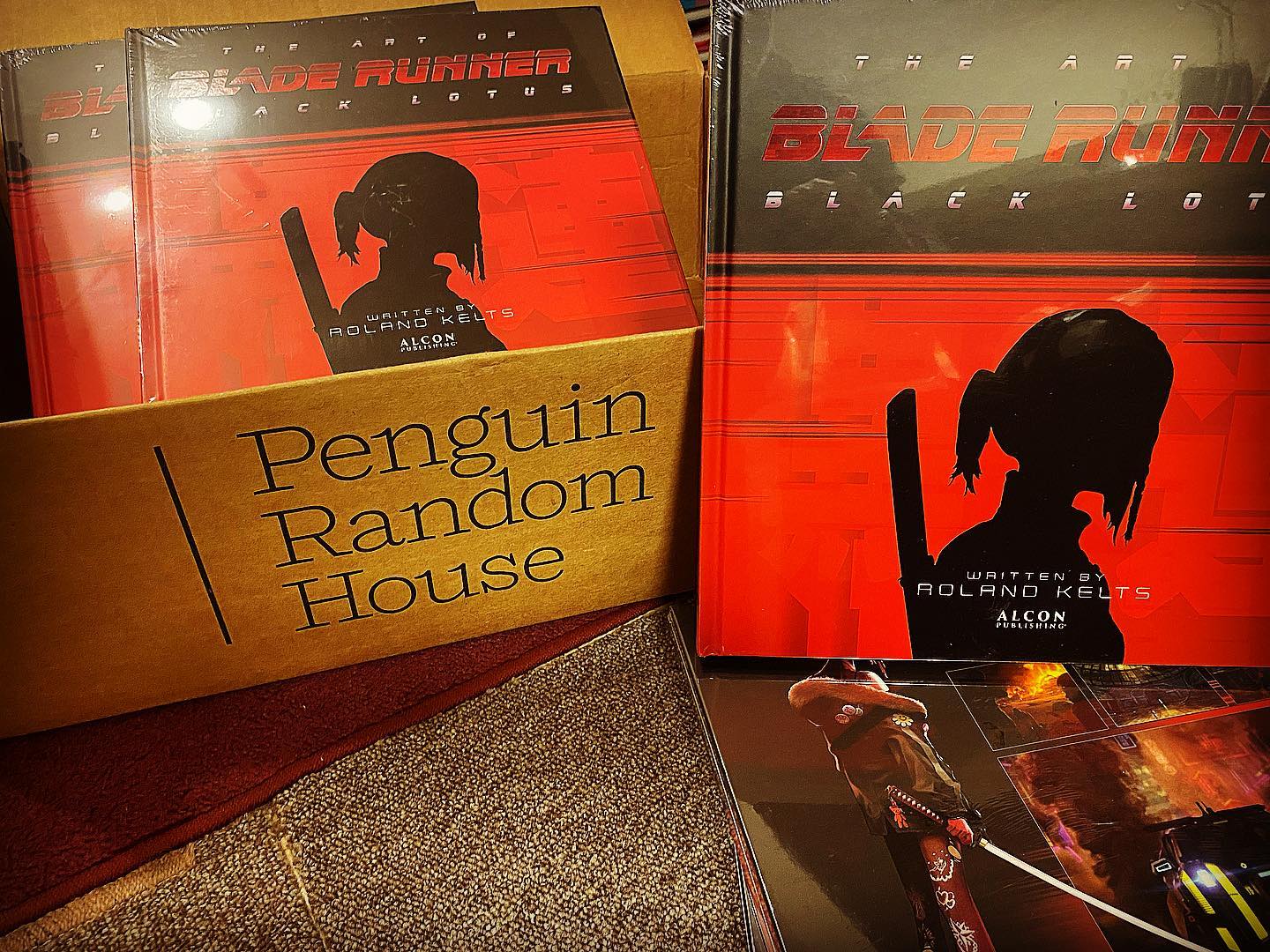 Shinji Aramaki Interview
What is it like remaking a franchise like Blade Runner as an anime?
I first saw Blade Runner in my 20s, in a movie theater in Shinjuku. I was very much taken away by the futuristic look of the film and became completely captivated. Ever since, I've been creating anime with a Blade Runner-esque perspective in mind. I never would have thought I'd one day actually be involved in adapting the original Blade Runner! It was a real pleasure.
Of course, there was a lot of pressure as it's a title that is loved around the world, but at the same time, the sense of excitement and passion I had to want to make it interesting and work was at a higher level!
In Japan, we don't have Crunchyroll available to us, so I still have no way to stream the series (despite the Japanese voice recording being complete!). It's a shame that even the rest of the staff who worked on this with me here in Japan have not been able to see the finished product yet.
How do you stay true to the original work while also bringing in your own unique take on it?
Even after the Blade Runner 2049 film release, there were still many mysterious world components from the original work, so there were a lot of areas we had to feel out on our own in order to carry them into our series. We wanted to make sure we showed scenes of what made this title unique in the original film, such as the Voight-Kampff machine, the Spinner, the Blade Runner blaster, the neon signs, rainy Los Angeles, smoky streets, etc., while also showing elements that will continue on in 2049. Such as the new LAPD building, the Wallace Tower under construction, etc. We placed a new character into the storyline, Elle, who is a replicant girl with a Japanese katana roaming the streets looking for revenge.
Going into smaller details, showing off the Bike Spinner which has a very Blade Runner-like new vehicle feel to it, and Marlow's shotgun blaster was a lot of fun. Also, I think we were able to present a variety of new action styles by having the main character wield a Japanese sword. I hope the audience will like these action scenes.
Is there anything you'd like American fans to know about you and your work?
Aside from the Blade Runner anime series, director Kenji Kamiyama and I also worked together on ULTRAMAN and Ghost in the Shell SAC:2045 which are both available on NETFLIX. Please take a look!
The final season of ULTRAMAN will be released this spring 2023. I hope the audience is looking forward to it as much as I am.
I've been in this industry since the '80s creating anime. First I was working as a mecha designer for various robot anime, such as Kikō Sōseiki Mosupīda (known as ROBOTECH outside of Japan) and MEGAZONE 23. In the mid-'80s, I went to a studio in LA to work on a mecha design for an American animation called M.A.S.K. Since the 2000s, I've been working as a CG animation director as well as a designer for titles such as APPLESEED and Starship Troopers: Invasion.
Joseph Chou Interview
What is it like remaking a franchise like Blade Runner as an anime?
Blade Runner was a seminal work of art that inspired anime titles such as Akira, Ghost in the Shell, Cowboy Bebop, Appleseed, etc – to name a few. The film influenced many anime creators in Japan so I considered it a holy grail for anime adaptation. I'd been chasing the opportunity for a couple of decades, and it was a special honor to be able to bring it to reality.
How do you stay true to the original work while also bringing in your own unique take on it?
We started by going directly to the source – the original film itself and the rich research materials that were available from it. We were also able to visit the sequel set to exchange ideas with the producers at Alcon Entertainment and director Denis Villeneuve, along with other creative staff from cinematography and art department.
From that point, we were able to carve our own path within the bounds of the universe history. It was not too difficult because the world of cyberpunk genre that Blade Runner started had already made a huge imprint on the creative community in Japan – especially in the anime industry. It was a rather familiar territory.
Is there anything you'd like American fans to know about you and your work?
As an American person working in the anime industry in Japan, it's really gratifying to see the growth of anime and manga in the United States. Works like Blade Runner: Black Lotus are a part of the crossover effort between Hollywood and Japan, which began with The Animatrix.
It is my hope that works like this would inspire folks out of Japan to take interest in not just enjoying, but becoming part of the creative process here in Japan.
Top Image Credit: Jeff Krueger
____
Danica Davidson is the author of the bestselling Manga Art for Beginners with artist Melanie Westin, plus its sequel, Manga Art for Everyone, and the first-of-its-kind manga chalk book Chalk Art Manga, both illustrated by professional Japanese mangaka Rena Saiya. Check out her other comics and books at www.danicadavidson.com.