Fullmetal Alchemist Sequel Debuts Story Guide Video, New Author Illustration
Following up on the previous movie visual by manga author Hiromu Arakawa, a new bonus piece of art is here for the upcoming live-action Fullmetal Alchemist sequels. The first of two films, Fullmetal Alchemist: Final Chapter – The Avenger Scar, opens in Japan on May 20, and the new art will be distributed during the film's second weekend between May 27 and 29.
This one has Arakawa drawing the manga characters as if they were on the set of the film.
Here's the first visual—which will be distributed during opening weekend—for those who missed it: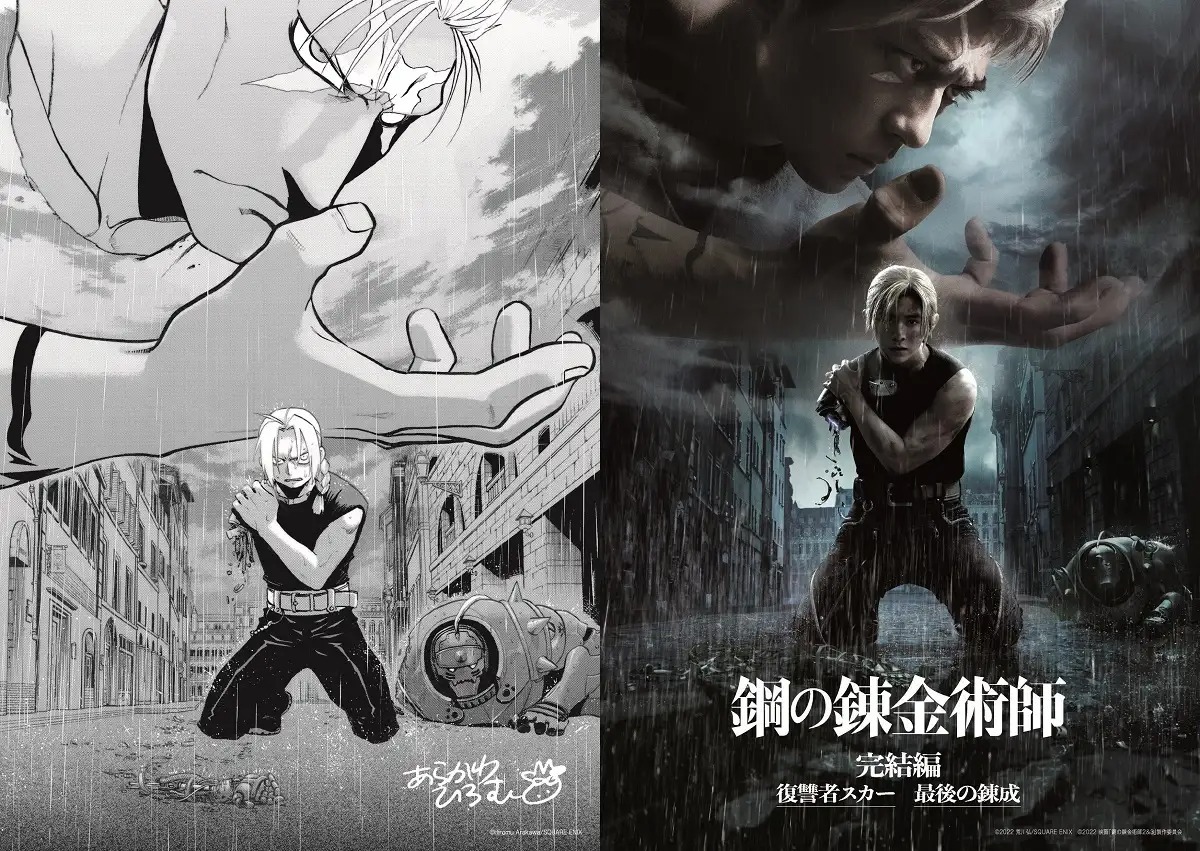 To get everyone caught up on the story before the big premiere, the official website also shared the first story guide video.
The second film, Fullmetal Alchemist: Final Transmutation, will follow on June 24.
In the meantime, the Fullmetal Alchemist: Brotherhood anime is available on Crunchyroll and other services. Here's how Crunchyroll describes it:
Disregard for alchemy's laws ripped half of Ed Elric's limbs from his body and left Al's soul clinging to a suit of armor. To restore what was lost, the brothers seek the Philosopher's Stone. Enemies and allies – the corrupt military, the Homunculi, and foreign alchemists – will alter the Elric's course, but their purpose will remain unchanged and their bond unbreakable