Fullmetal Alchemist Creator Draws Giveaway Illustration for New Movie
The first of two Fullmetal Alchemist Complete Edition live-action films is right around the corner, with a Japanese theatrical premiere set for May 20. As expected, there's an incentive for filmgoers planning to attend the screenings, and the first film's bonus has been revealed as a brand new illustration by series creator and manga author Hiromu Arakawa.
This particular illustration has Arakawa recreating the first film's teaser poster in the style of the original manga. Check out the results below while we wait for The Avenger Scar to premiere.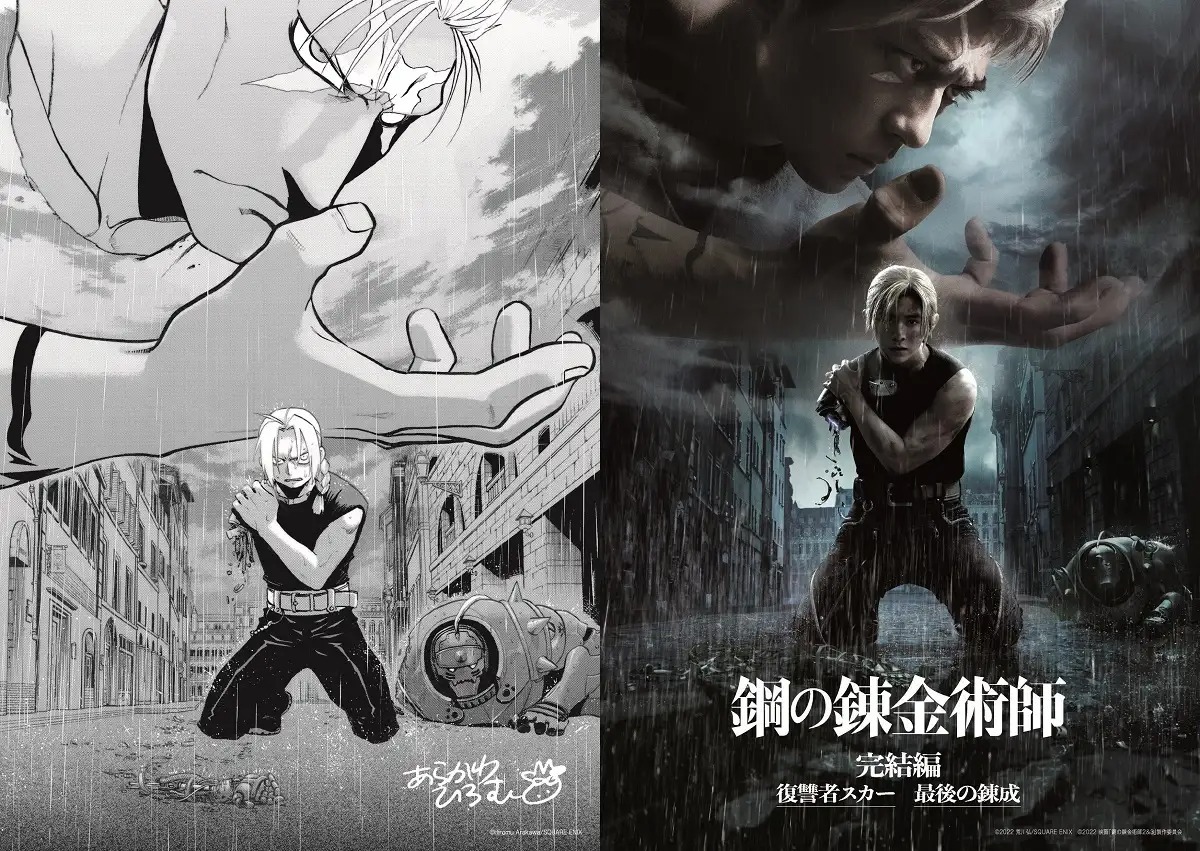 The second film, Fullmetal Alchemist: Final Transmutation, will follow on June 24.
In the meantime, the Fullmetal Alchemist: Brotherhood anime is available on Crunchyroll and other services. Here's how Crunchyroll describes it:
Disregard for alchemy's laws ripped half of Ed Elric's limbs from his body and left Al's soul clinging to a suit of armor. To restore what was lost, the brothers seek the Philosopher's Stone. Enemies and allies – the corrupt military, the Homunculi, and foreign alchemists – will alter the Elric's course, but their purpose will remain unchanged and their bond unbreakable
Via Mantan Web