Full TRIGUN STAMPEDE English Dub Cast Revealed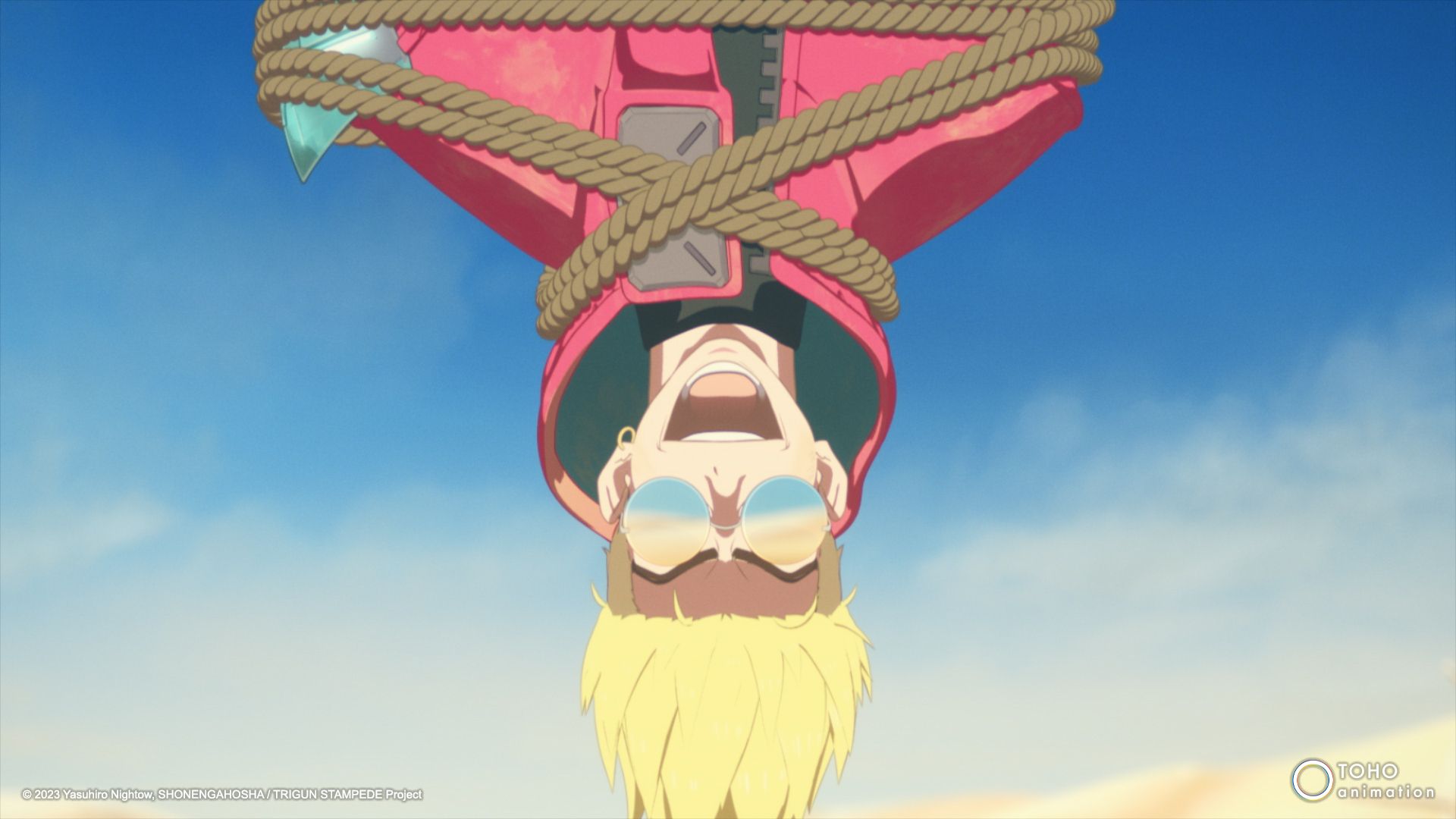 Following up on the exciting news that sees Johnny Yong Bosch returning to his iconic role as Vash the Stampede, the full English dub cast and crew has been revealed for the TRIGUN STAMPEDE anime. Let's take a closer look at who's behind the first episode, "NOMAN'S LAND," which streams in dubbed form on Crunchyroll starting today.
Cast:
Vash – Johnny Yong Bosch
Young Vash – Kristen McGuire
Knives – Austin Tindle
Young Knives – Megan Shipman
Meryl – Sarah Roach
Roberto – Ben Bryant
Rosa – Lydia Mackay
Rem – Emily Fajardo
Additional Voices – Jason Crawford Jordan, Van Barr Jr., Dusty Feeney, Marianne Bray, Nicholas Markgraf, Nazeeh Tarsha, Matthew David Rudd, Brian Holder, Kristian Eros, Joe Cucinotti
Crew:
ADR Director – Jeremy Inman
Assistant ADR Director – Dallas Reid
Lead ADR Engineer – Paul Cline
Assistant ADR Engineers – Kim Morton
ADR Script Writer – Macy Anne Johnson
ADR Script Supervisor – Tyler Walker
ADR Prep – John Van Doren
Synopsis:
Vash the Stampede's a joyful gunslinging pacifist, so why does he have a $$6 million bounty on his head? That's what's puzzling rookie reporter Meryl Stryfe and her jaded veteran partner when looking into the vigilante only to find someone who hates blood. But their investigation turns out to uncover something heinous—his evil twin brother, Millions Knives.
Source: Crunchyroll News