First Official Visual Released for Food Wars! Season 3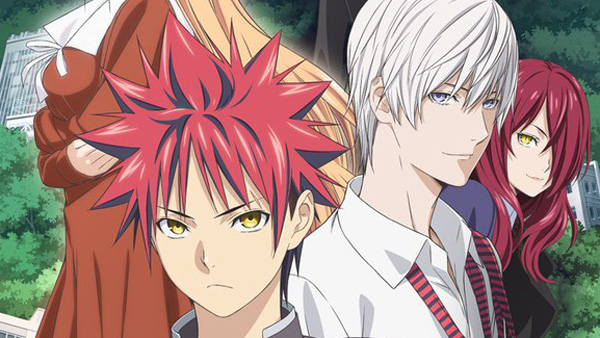 Let's do the Food Wars again.
The third season of Food Wars! Shokugeki no Soma was announced last week, and now we've got the first look at the series via a visual unveiled today.
The visual (which, yes, we already got a decent peek at via a leak last week) features Soma, Erina, her father Azami, Eishi and Rindo.
Following in the tradition of season 2, the third season is subtitled San no Sora (The Third Plate) and premieres this fall season.
As we reported last week, the cast rundown looks a little bit like this:
Eishi Tsukasa – Akira Ishida
Rindō Kobayashi – Shizuka Ito
Momo Akanegakubo – Rie Kugimiya
Terunori Kuga – Yuuki Kaji
Nene Kinokuni – Kana Hanazawa
Hisako Kanemoto – taking over as Erina Nakiri
To get psyched for the third season, keep an eye out for the special DVD-only episode set to be released July 4.
Source: ANN