Fire in His Fingertips Anime Shorts Reveal English Dub Cast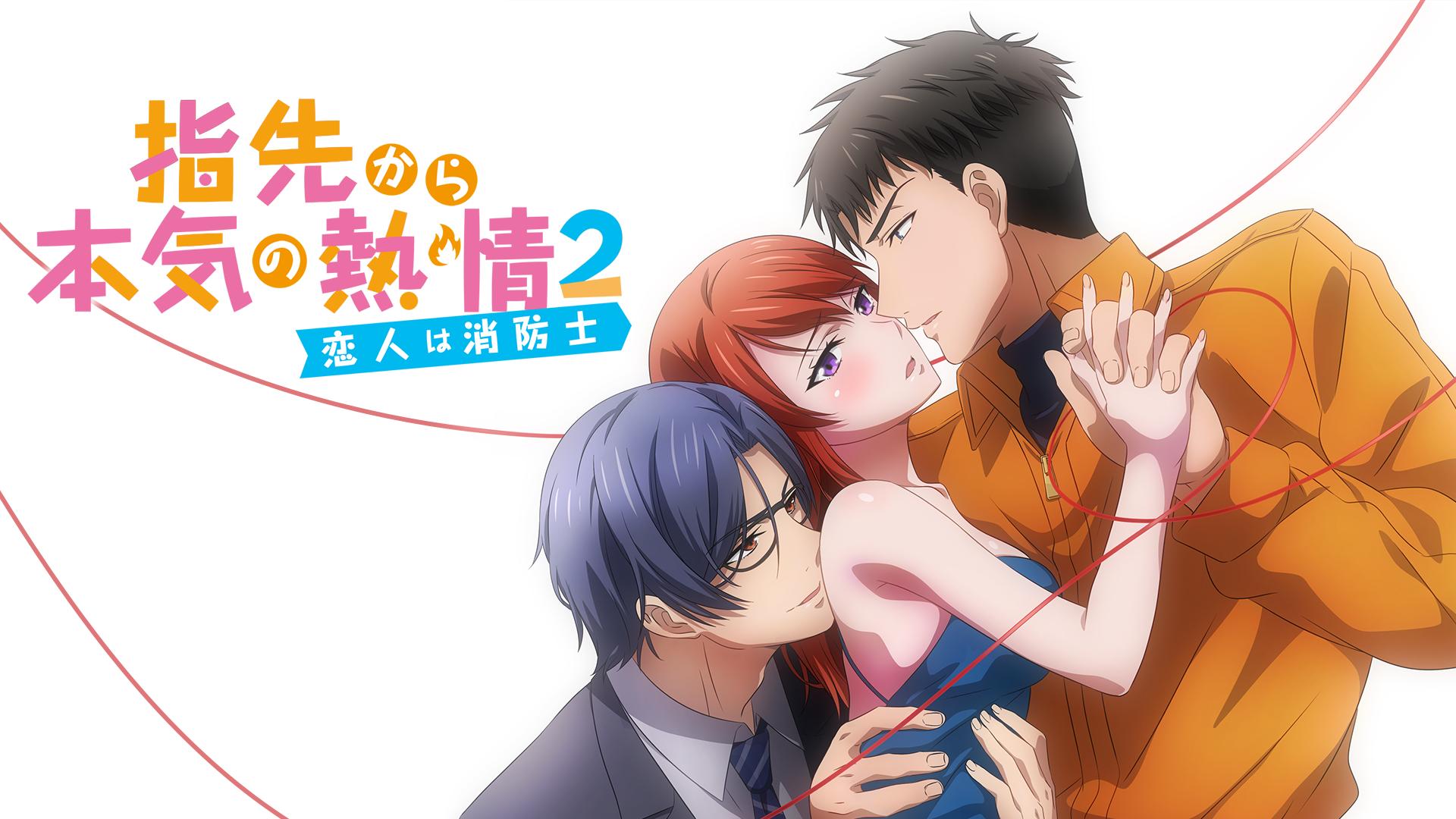 Following up on projects like The Titan's Bride and Everything for Demon King Evelogia, the next English dub on the way from Ascendant Animation is for the Fire in His Fingertips anime. Two seasons of shorts have been produced to adapt the manga by Tanishi Kawano, and the full dub cast list has been revealed for both.
Here's who's playing who in both Fire in His Fingertips -My Childhood Friend is a Fireman- and Fire in His Fingertips 2 -My Boyfriend is a Fireman-:
Soma – Eli Brennan
Ryo – Amanda Parker
Rei – Sean Chiplock
Jun – Nicholas Andrew Louie
Yuki – Zack Maher
Akane – Natalie Van Sistine
Ayako – Rochelle Chiang
Megumi – Kim Gasiciel
Midori – Brittany Lauda
Shoka-kun/Decency Elephant – Sean Tay
Staff includes Michaela Laws as ADR director and script writer, with K. Cornell Kellum as executive producer and Kevin Frane as translator and localization supervisor. ADR engineering and mixing duties fall to Steve Warky Nunez, while Paul Davey, Danny Miller, Brian Rollins, Sean Tay and Shane Tay run quality assurance and Katrina Caffeine works as office manager. 
Both of the Fire in His Fingertips anime series were directed by Toshihiro Watase (Hatsuinu The Animation), while Katsuyuki Sato (ISLAND animation director) handled character designs. Seven Seas publishes the manga in English as Fire in his Fingertips: A Flirty Fireman Ravishes Me with his Smoldering Gaze and describes it like so:
Fujihashi Ryo enjoys her job as an office worker well enough, but it doesn't hold a candle to the exciting job of her childhood friend Mizuno Souma, who works as a fireman. He and his handsome buddies are more than happy to entertain ladies with their heroic tales. Ryo wants to set up Souma with a girl in her office, but he's too much of a playboy to settle down…or so she thinks. It turns out that he has the hots for her, and when he rescues her from a fire in her building, a different kind of spark begins to fly! In this sexy romance for Mature Readers, one fiery couple really turns up the heat.