Feel the School Uniform from Fate/stay night: Heaven's Feel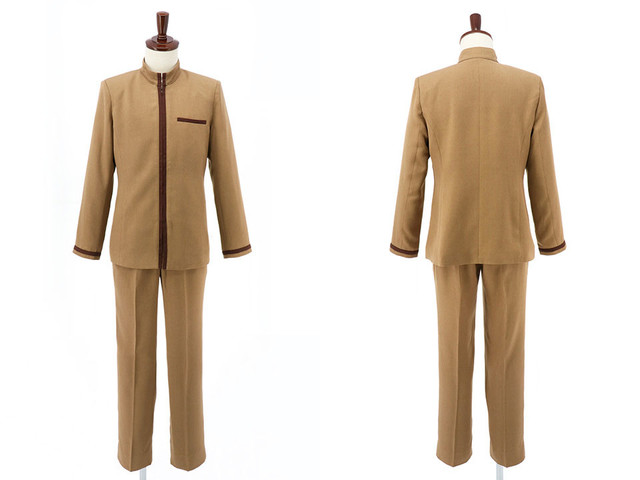 If you watched Fate/stay night: Heaven's Feel and thought, "man, I wish I could wear that male uniform," well, prepare to experience the feels.
The uniform worn by main character Shirou Emiya and pals at Homurahara Academy will be available from Japanese cosplay specialists ACOS this June.
According to the press release, the real-life versions zip up with a hook at the color, and the pants have an interior belt to adjust waist size. The uniforms come in four sizes and go for ¥15,120 (about $150) and ship June 21.
Heaven's Feel is a planned trilogy of films based on the Heaven's Feel route of the original visual novel. The first film, Presage Flower, was released theatrically in the U.S. late last year. Here's how the official site describes the film:
This is the story of an omnipotent container able to grant the wish of anyone who claims it—the Holy Grail.
The third route of the visual novel game, Fate/stay night, Heaven's Feel, also known as the Sakura Route, will be brought to the big screen at last. Seen through the eyes of Sakura Matou, who's in love with the hero, Shirou, this tale will close in on the truth about the Holy Grail War. It is the saga following Fate (a.k.a. the Saber Route), depicting the wish of Saber, the Servant summoned by Shirou, and Unlimited Blade Works (a.k.a. the Rin Route), which, through the battles fought by the magus Rin Tohsaka, depicted the path taken by the hero, Shirou Emiya.
Heaven's Feel will be produced by ufotable, the company behind the 2014 TV anime adaptation, Unlimited Blade Works. It will be directed by Tomonori Sudo, whose work as a character designer/animation director includes numerous TYPE-MOON anime adaptations.
And now, the curtain will go up on the Heaven's Feel trilogy—as [I.presage flower] comes into bloom at last.
Source: Comic Natalie