Fans Rank Japan's Best Female Shonen Manga Authors
Shonen manga may be aimed at young boys, but some of the best manga in the category are written by women. Ranking site Goo asked its readers to list their favorite female shonen creators, and here's the top 10:
10. Renjuro Kindaichi

Jungle Guu, Oogiri
9. Yellow Tanabe
Kekkaishi
8. Kazue Kato
Blue Exorcist
7. CLAMP
Angelic Layer, Tsubasa Reservoir Chronicle
6. Ami Shibata
Papuwa, Jibaku-kun
5. Mizuki Kawashita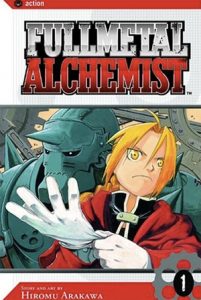 Strawberry 100%, First Love Limited
4. Miki Yoshikawa
Yamada-kun and the Seven Witches, Flunk Punk Rumble
3. Fumiya Sato
Kinda'ichi Case Files, Detective School Q
2. Hiromu Arakawa
Fullmetal Alchemist, Silver Spoon
1. Rumiko Takahashi
Inuyasha, Urusei Yatsura
Who are your favorite female shonen manga authors?
Source: Goo