Three Totally Original Fall Anime to Freshen up Your Queue
It sort of feels like all the "new" anime out there is an adaptation, a remake, or a sequel, doesn't it? Not that there's anything wrong with that… there are plenty of new seasons and remakes we can't wait to see. But sometimes you just want a fresh story. Any story. Fortunately, the fall anime season will deliver.
Here are three totally original titles coming soon. Some are cute, others are weird, but they are all fresh!
Do It Yourself!!
We love a hobby anime. There's just something encouraging about watching people do something they love… whether that's starting an idol group to save their school, riding motorcycles, or making ceramics. For the fall anime season, we get Do It Yourself!!—about a group of high school girls tackling DIY projects.
Hailing from Pine Jam (the studio behind the anime adaptation of GLEIPNIR), Do It Yourself!! will feature scripts and series composition by Kazuyuki Fudeyasu. The writer's CV is stacked with isekai and fantasy titles, so we can't wait to see how he tackles something a little more down-to-earth. We'll find out when the series starts streaming on Crunchyroll later this year.
Eternal Boys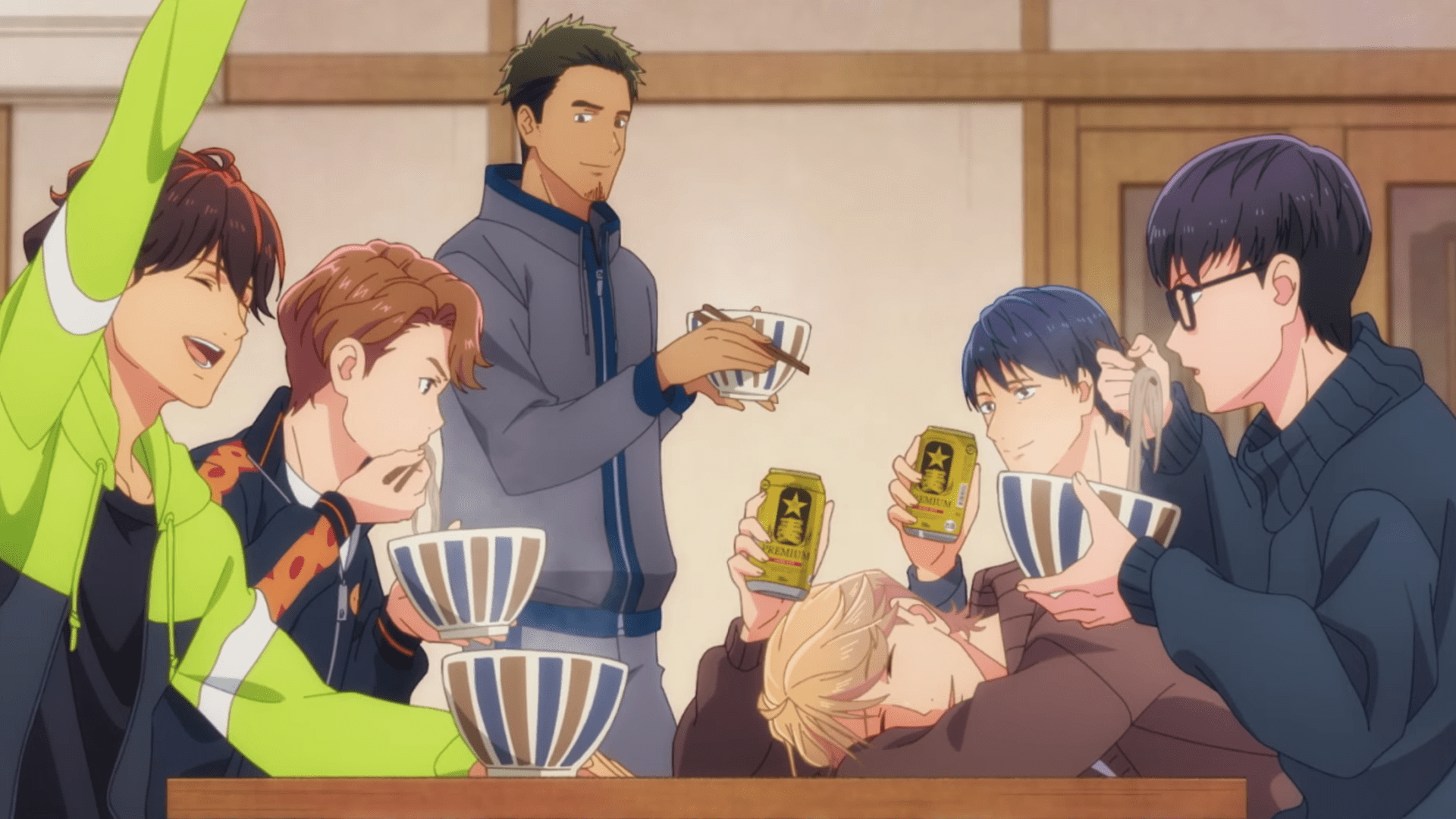 You're never too old. Period. You wanna be a pop star? Be a pop star. At least, that's the message of the original fall anime Eternal Boys… and honestly, we're fully here for it. (We're also fully here for a middle-aged boy band on principle.)
LIDENFILMS is no stranger to unusual idol series. They produced the 2016 idol series Sekkou Boys, about a boy band made up of Greco-Roman statues. But they've also got major titles like Berserk, Tokyo Revengers, and the new Heroic Legend of Arslan under their belts. Yurei DECO and Carole & Tuesday writer Kimiko Ueno is in charge of the script, which is promising. Equally promising is Yukari Hashimoto, who scored March Comes in Like a Lion, as composer. But more than anything, this just looks like a cute, encouraging series for us older fans.
The one where a guy turns into an ASMR dummy mic
ASMR anime? Sure, it was going to happen, probably.
The full title of this fall anime original is Aru Asa Dummy Head Mic ni Natteita Ore-kun no Jinsei, or "My Life After I Became a Dummy Head Mic One Morning." As much as this sounds like a light novel adaptation, it is (apparently) brand new. And as much as this claims to be about ASMR, the attempted definition of that term went out the window long ago and we're supposed to keep these articles a reasonable size.
So what do we know? Apparently it's a short comedy anime about… well, the title. Our hero is now the 360 recording apparatus for a group of girls "aiming for the ASMR Koshien." Frankly, we're probably not going to be able to stop ourselves from watching at least one episode to see what in the world is going on.
The fall season goes into full swing next month, so start catching up to those summer simulcasts!
If Chainsaw Man is the only fall anime on your mind, we've got the perfect series for you.