Do It Yourself!! Live-Action Series Reveals Cast, Debut Date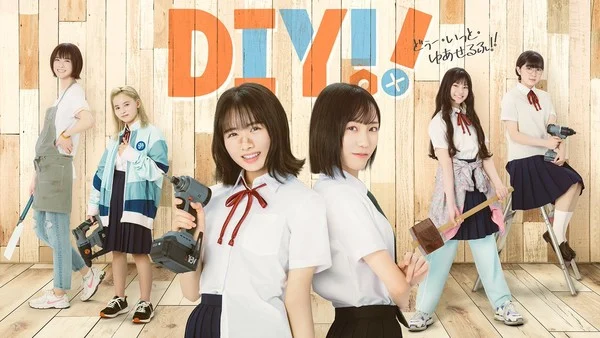 Last month, we learned the anime Do It Yourself!! had earned itself a live-action adaptation. Now we know when that series is set to hit airwaves, and who's in it.
The series will star:
Hinano Kamimura ( from Hinatazaka46) as Serufu Yua
Iori Noguchi (from =LOVE) as Miku "Purin" Suride
Akiho Moriyama as Rei "Kurei" Yasaku
Mai Kikuchi as Kokoro "Shii" Kōki
Kokoro Hirasawa as Takumi Hikage
Shizuku Ōta as Juliet "Jobko" Queen Elizabeth VIII
The series will debut at 1AM on June 5.
Anime character designer Yuusuke Matsuo drew an illustration to celebrate the live-action series:
Much like the anime, the live-action show is set in Sanjo, Niigata, and is shot on location.
Do It Yourself!! ran from October to December of 2022. Here's how le Crunch described it:
Building furniture and friendships have a lot in common. Intention, effort, and hard work are needed for both crafts. This is a story of girls in a DIY club building both as they carve out their futures. None of it comes easy, but that doesn't stop any of 'em. Furniture, friendships, and the future—they're building it all with their own hands!
Source: ANN