Fairy Tail Sequel Manga to Begin July 25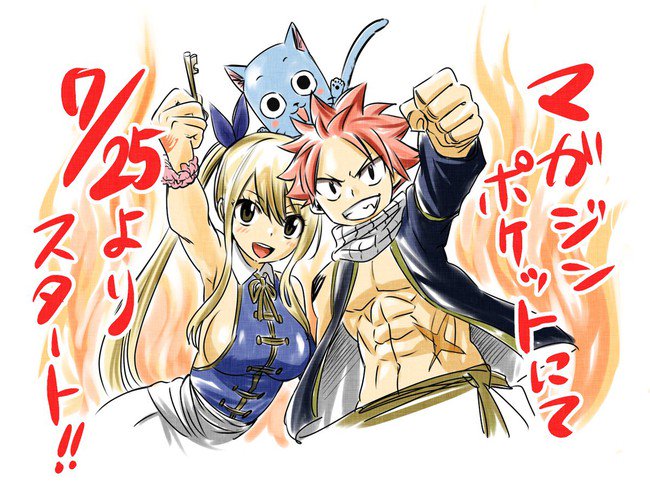 Hiro Mashima's long-running Fairy Tail came to an end last year… but since then, several projects have been announced to continue the story of the popular manga.
Chief among them is the official sequel, which, we now know, kicks off July 25. The manga can be seen on Magazine Pocket, a manga app, and the first chapter will appear in the pages of Weekly Shonen Magazine.
Fans of Hiro Mashima know the manga-ka is busy on Eden's Zero, so the Fairy Tail sequel will be written by Atsuo Ueda (Dr. Prisoner). But it will feature storyboards from Mashima. Ueda tweeted the image seen above, which reads "starting July 25 on Magazine Pocket" and wrote that "the pressure is extreme, but I'm really fired up too!"
If you're a bit confused by all these sequels and spinoffs, here's a cheat sheet. We've got:
The sequel, by Atsuo Ueda, which stars July 25
Kenshiro Sakamoto's spinoff Fairy Tail: Happy no Daiboken ("soon")
Ushio Ando's spinoff Fairy Tail City Hero (fall)
The final season of the anime series (also fall)
Whew. For a world without Fairy Tail, we're sure getting a lot of… Fairy Tail.
Source: ANN