EX-ARM Director and Lead Actor Talk Upcoming Anime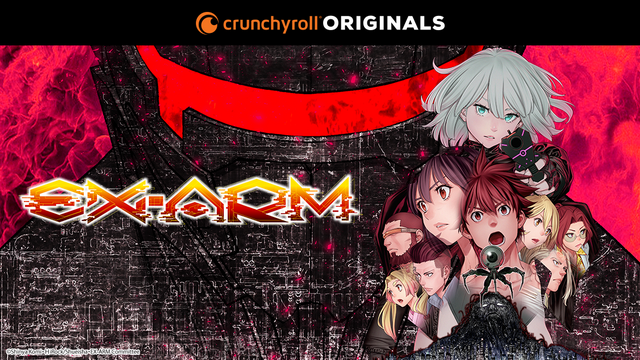 Anime News Network recently shared an interview with EX-ARM director Yoshikatsu Kimura and voice actor Sōma Saitō from the upcoming Crunchyroll Original adaptation. The two were in attendance virtually at this past weekend's Crunchyroll Expo 2020 event.
Saitō explained how he got into the original manga. "I started reading it and it was just so interesting that I ended up reading all of it. The world looked so grand but there were still very well-paced comedic scenes and most of all, the battle scenes were so cool that I just got sucked in. Those battle scenes should look even more amazing in the anime, so please look forward to that."
Kimura had not previously directed anime, so ANN asked him about that. "The anime is done in 3D, and live-action directors normally deal with a three-dimensional space," Kimura replied. "Because I was a fit for this kind of production and my expertise with action sequences, I was asked to be director."
The EX-ARM director continued, "To produce the action for this work, I brought an action director and team onto the staff who would storyboard action scenes like they would during live-action works. The 3D anime was produced based on the resulting film. I'm proud of how realistic the action scenes came out."
The anime is slated to come out in January 2021. Here's the official synopsis:
In the year 2014, a high school student who hates machines, Akira Natsume, wants to change himself for the better and tries to take the first step in doing that… But then he gets run over by a truck. Fast forward to 2030. A police officer named Minami Uezono and her partner, the android Alma, infiltrate the scene of a trade going on at Tokyo Harbor for an unknown weapon named "EX-ARM." They are then attacked by an enemy armed with the "EX-ARM" No.08. Put in this life or death situation, they decide to activate the "EX-ARM" No.00 that they stole from the enemy, and…
Source: Anime News Network
____
Danica Davidson is the author of the bestselling Manga Art for Beginners with artist Melanie Westin, and its sequel, Manga Art for Intermediates, with professional Japanese mangaka Rena Saiya. Check out her other comics and books at www.danicadavidson.com.