Evangelion Manga Collector's Editions Show Off Cover Illustrations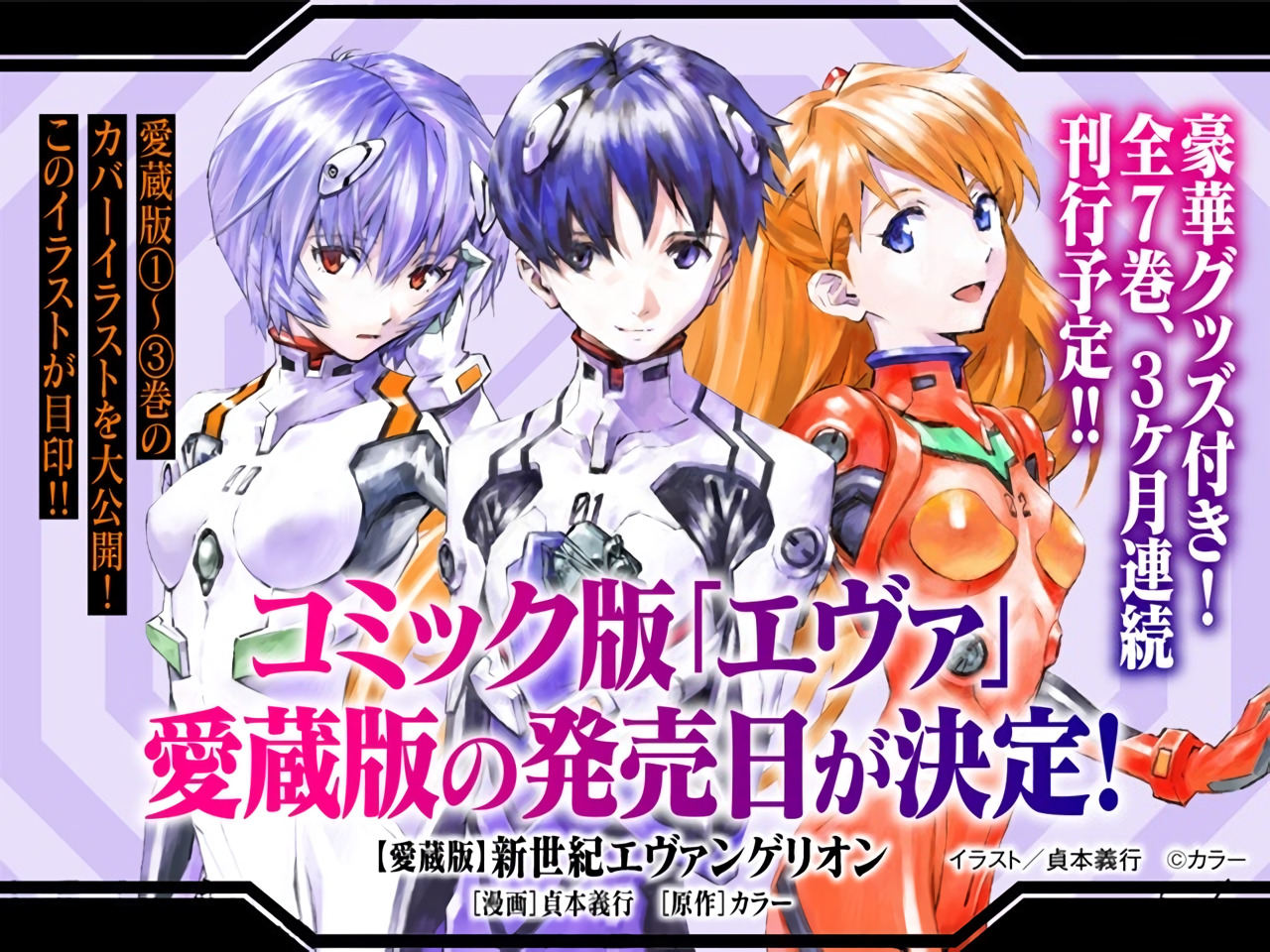 Yoshiyuki Sadamoto's Neon Genesis Evangelion manga is coming back in Japan in the form of a seven-volume collector's edition release, and KADOKAWA revealed the first three cover illustrations this week. Sadamoto worked on the illustrations for the covers, with volumes 1-3 currently set for January 26, 2021 following a COVID-19-related delay.
Each volume of the new release packs in a special bonus item. Volume 1 comes with a postcard book featuring Sadamoto's Eva illustrations. Volume 2 comes with a colored paper with an illustration of Rei Ayanami and a printed autograph by Sadamoto, and volume 3 comes with the same but of Asuka Langley Soryu.
Here's a look at the first volume of the Evangelion manga, priced at ¥1,800 (about $17):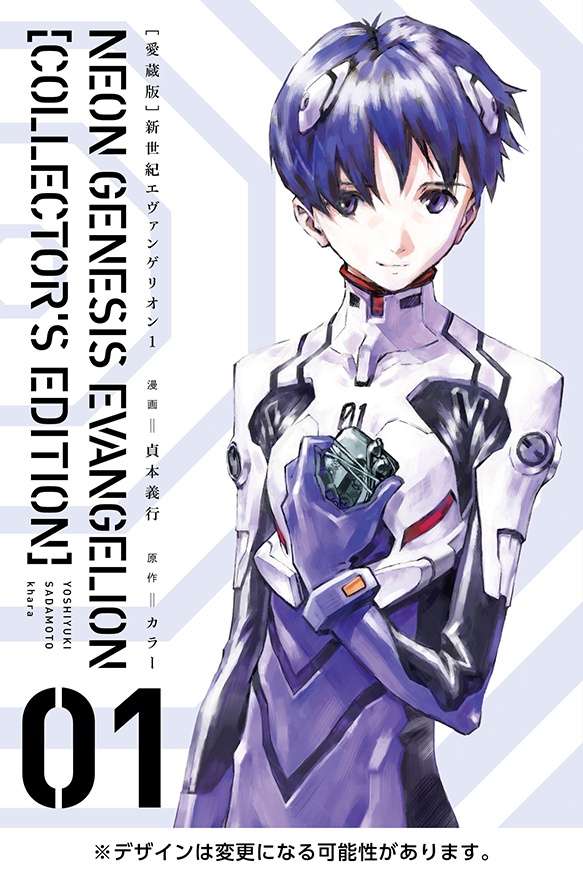 Volume 2 (¥1,600) and the bonus illustration of Rei:
Volume 3 (¥1,600) and the bonus illustration of Asuka:
Hopefully these will make their way over to the west some day! For now, you can get single volumes or omnibus versions via VIZ Media.
They sum up the first volume of the 3-in-1 edition:
Once Shinji didn't care about anything; then he found people to fight for—only to learn that he couldn't protect them or keep those he let into his heart from going away. As mankind tilts on the brink of the apocalyptic Third Impact, human feelings are fault lines leading to destruction and just maybe, redemption and rebirth.
This has us once again wishing we could visit the miniature Tokyo-3!
Via Crunchyroll