Evangelion Stage Play Revealed for April 2023 Opening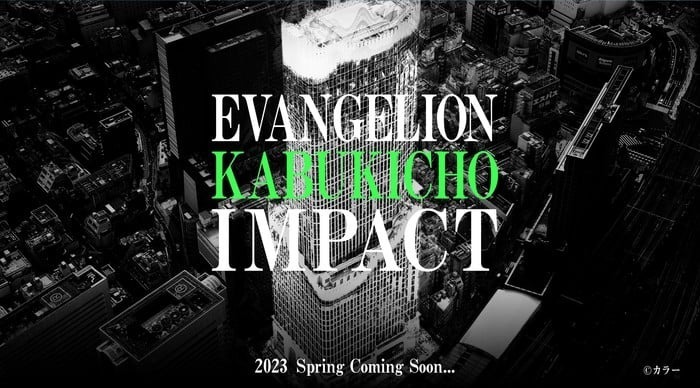 It's time for stage plays to go big or go home, because there's a new one on the way for the Neon Genesis Evangelion series. The tentatively-titled Evangelion Beyond play is set to kick off on April 28, 2023, and will be performed in Tokyo's Kabukicho Tower as the debut stage production for the building's own performing arts venue, Theater Milano-za. 
The site on which the building now stands was formerly home to the Shinjuku Milano-za theater, which screened the Neon Genesis Evangelion: Death & Rebirth anime film that opened in 1997, eventually using footage of attendees at those screenings in a portion of the following film, The End of Evangelion. The new stage play has Belgian performer and director Sidi Larbi Cherkaoui both choreographing and directing. 
In the more immediate Evangelion future, tickets for U.S. theatrical showings—both standard and IMAX—are now on sale for Evangelion:3.0+1.0 Thrice Upon a Time. 
GKIDS gave this description of the movie:
"From legendary director Hideaki Anno, EVANGELION:3.0+1.01 THRICE UPON A TIME is the fourth and final installment of the REBUILD OF EVANGELION films, bringing an epic conclusion to the story of Shinji and his fellow Eva pilots, with the stunning visuals and thought-provoking storytelling that has made EVANGELION a global pop culture phenomenon.
Misato and her anti-NERV group Wille arrive at Paris, a city now red from core-ization. Crew from the flagship Wunder land on a containment tower. They only have 720 seconds to restore the city. When a horde of NERV Evas appear, Mari's improved Eva Unit 8 must intercept. Meanwhile, Shinji, Asuka, and Rei (Provisional Name) wander about Japan."