Evangelion:3.0+1.01 Thrice Upon a Time Is Coming to American Theaters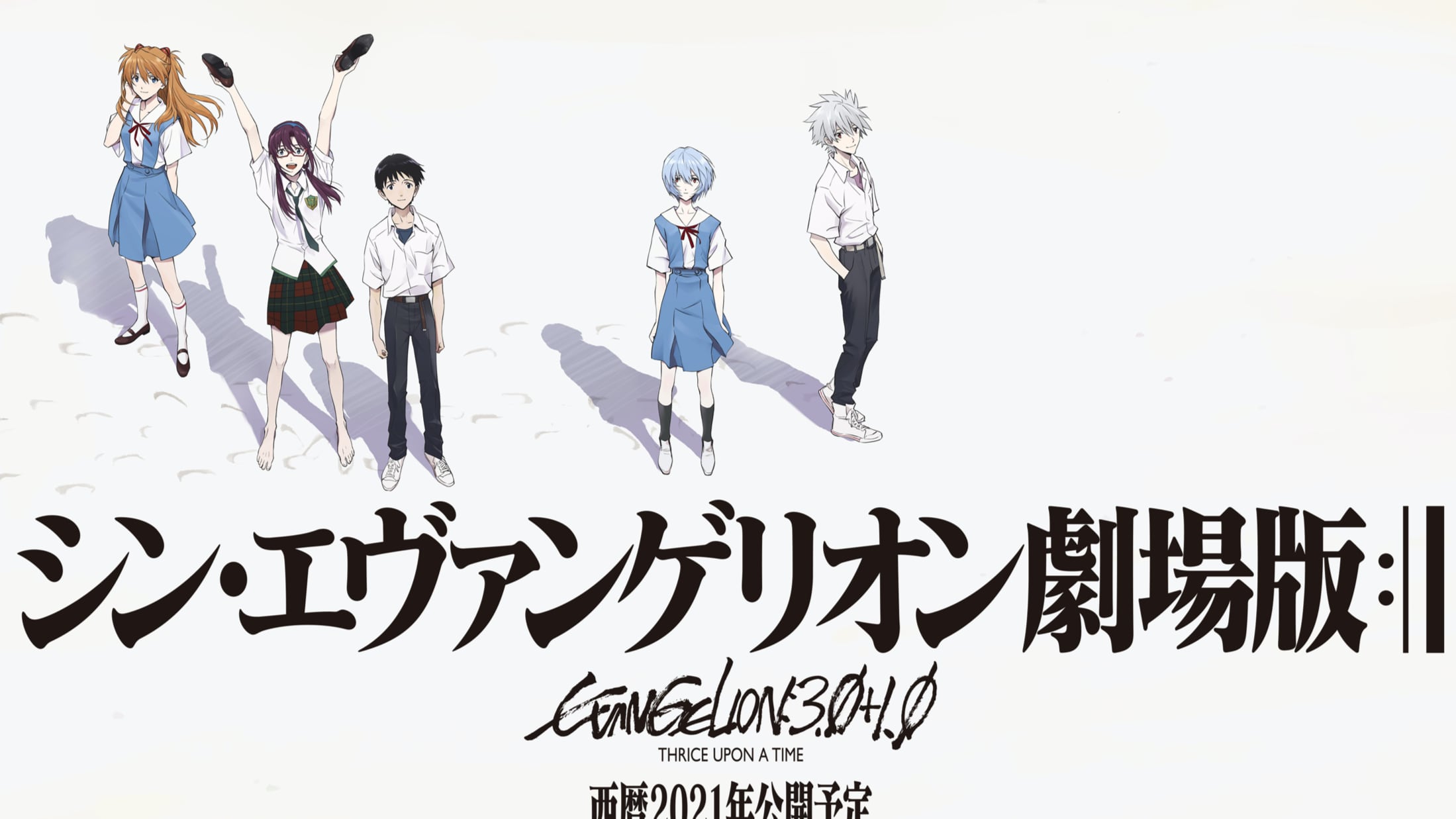 Last year Evangelion:3.0+1.01 Thrice Upon a Time dominated the Japanese box office, taking in 10.28 billion yen (about $85 million). This year, we're going to see how well it does in the American box office, because GKIDS has just announced it's gotten North American theatrical, home video, and EST rights, and they're aiming to get the movie in American theaters before 2022 is over. After that it will be released on home entertainment platforms, though details have yet to be revealed.
GKIDS President David Jesteadt remarked, "GKIDS is honored to represent the epic conclusion of a story over 25 years in the making. Like with so many others, EVANGELION was critical in expanding my idea of what animation could be, and I look forward to joining other fans in theaters to celebrate the end of the saga with EVANGELION:3.0+1.01 THRICE UPON A TIME."
GKIDS gave this description of the movie:
"From legendary director Hideaki Anno, EVANGELION:3.0+1.01 THRICE UPON A TIME is the fourth and final installment of the REBUILD OF EVANGELION films, bringing an epic conclusion to the story of Shinji and his fellow Eva pilots, with the stunning visuals and thought-provoking storytelling that has made EVANGELION a global pop culture phenomenon.

Misato and her anti-NERV group Wille arrive at Paris, a city now red from core-ization. Crew from the flagship Wunder land on a containment tower. They only have 720 seconds to restore the city. When a horde of NERV Evas appear, Mari's improved Eva Unit 8 must intercept. Meanwhile, Shinji, Asuka, and Rei (Provisional Name) wander about Japan."
In 2021, GKIDS released the anime series Neon Genesis Evangelion, plus the films Evangelion :Death (True)2 and The End of Evangelion, making them available on both Blu-ray and digital download-to-own.
Do you want to see Evangelion:3.0+1.01 Thrice Upon a Time when it comes out in theaters?
Source: Press release
____
Danica Davidson is the author of the bestselling Manga Art for Beginners with artist Melanie Westin. She is also the author of its upcoming sequel, Manga Art for Everyone, and the first-of-its-kind manga chalk book Chalk Art Manga, both illustrated by professional Japanese mangaka Rena Saiya. Check out her other comics and books at www.danicadavidson.com.