Kaguya-sama: Love is War -Ultra Romantic- Hypes Hour-Long Finale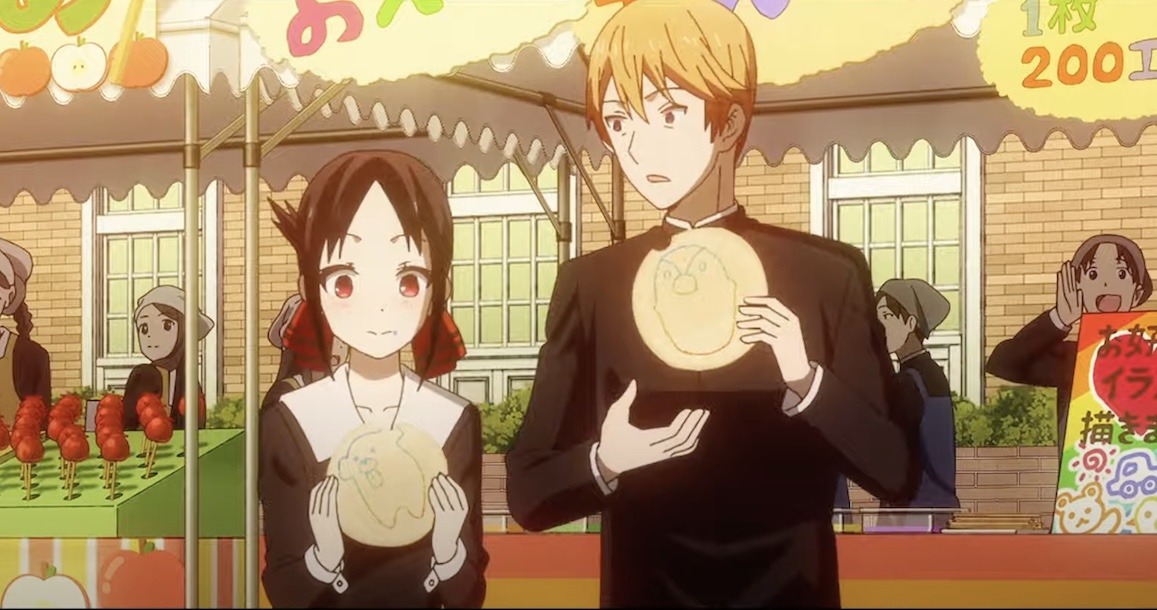 The finale is right around the corner for the Kaguya-sama: Love is War -Ultra Romantic- anime, and the series is going out with a bang. Next week will see the season come to a close with an hour-long finale, which was announced along with a striking new key visual.
Check out the full visual—which says "Goodbye, love comedy"—below.
There's also a promo that follows the paths of Miyuki and Kaguya as they converge and build up to the final episode, which is titled "Two Confessions."
After the finale, a special Kaguya DAY live program will stream on ABEMA for 24 hours, with further details to follow.
All of the KAGUYA-SAMA anime is available to stream on Crunchyroll. Here's the official synopsis:
From a good family? Check! A good personality? Check! Shuchiin Academy is where all these elite students with bright futures flock to. As the two leaders of the student council, Kaguya Shinomiya and Miyuki Shirogane have supposedly fallen in love… But after almost half a year, nothing has happened!? They both have too much pride and can't be honest. Things have gotten troublesome, and they are now caught in a war of "How to get the other to confess their love first." This is a whole new romantic comedy, following an outbreak of cunning warfare between two elite students in love.
Via Crunchyroll News