Dragon Ball Super Main Visual, New Characters Revealed
Just the other day, we were kind of sort of mentioning (okay, complaining might be the better word) about the lack of practically any information about the upcoming Dragon Ball Super, which, after all, hits the airwaves in mere weeks.
The Super Saiyan Gods have heard our prayers, apparently, because after getting the first video preview just the other day, we've now got the official main artwork for the series, which includes a look at two new characters.
Anime news site Anime Anime!, which first reported the news on the new visual, points out that the two new characters on the poster look quite – yet a little different – than Beerus and Whis, the characters first introduced in 2013's Battle of Gods film. These characters will reportedly be keys to the new series.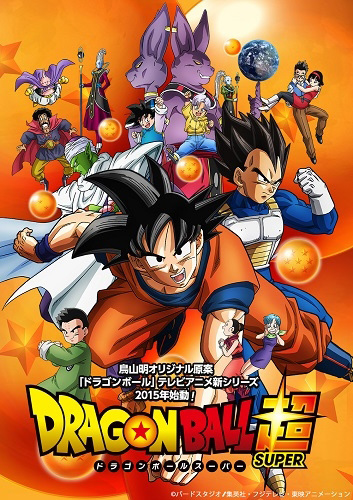 The Dragon Ball Super site has also been updated to include staff and cast information, and to no one's surprise, all of the original characters will be voiced by their tried and true voice actors.
Kimitoshi Chioka (Hakaba Kitaro) will serve as series director, while Tadayoshi Yamamuro, longtime Dragon Ball Z animation director will handle character designs.
The opening theme song, "Chousetsu Dynamic," will be performed by hard rocker Yoshii Kazuya, and its ending theme, "Hello Hello Hello" will be performed by band Good Morning America.
Dragon Ball Super will premiere July 5.
Source: Anime Anime