Tokyo Ghoul OVA Director, Date Announced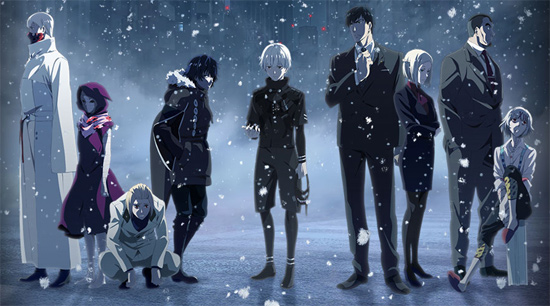 Earlier this month the official Tokyo Ghoul teased the upcoming Ghoul prequel OVA, entitled Tokyo Ghoul [JACK], by releasing a boatload of screenshots and announcing fall release period.
Now we have an exact release date, plus the identity of the director behind the project.
It was revealed in this week's Weekly Shonen Jump that [JACK] will be released September 30. Its director is Soichi Shimada, who aside from directing several episodes of √A, also created both Ghoul series' opening sequences.
[JACK], which we're going to go ahead and just spell Jack from now on, is about the first meeting between Arima and Fura and their search for a ghoul named Lantern. It started life as a digital comic written by Tokyo Ghoul creator Sui Ishida back in 2013.
Source: ANN