Death Note Short Stories is Perfect for Fans Craving More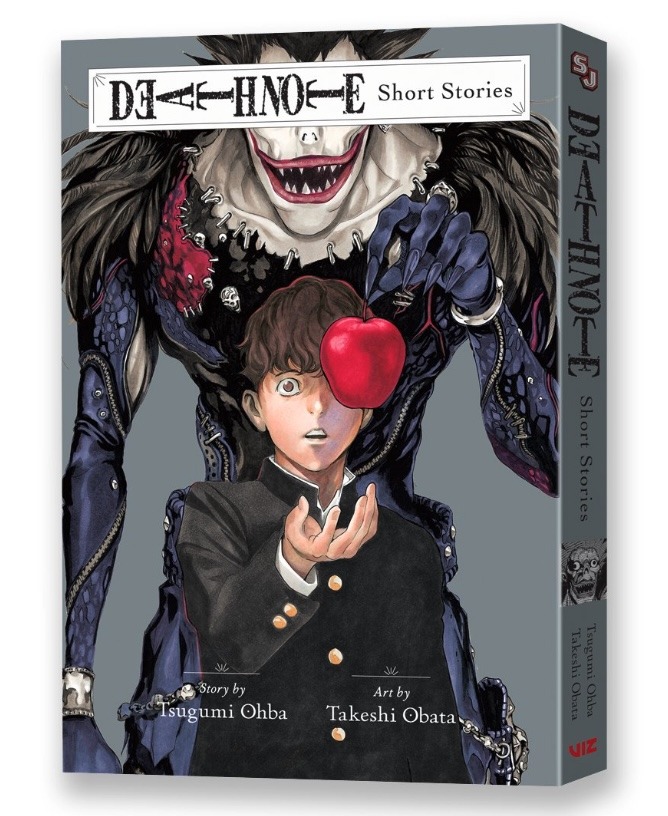 It's been around 16 years since the main Death Note manga ended, but it doesn't exactly seem like it. Maybe that's because of the indelible mark it left behind. Love it or hate it, Takeshi Obata and Tsugumi Ohba's series remains popular, thanks in no small part to the many adaptations it's spawned along the way. From the tense TV anime to Willem Dafoe voicing Ryuk in Adam Wingard's live-action Netflix film, the story of Death Note will continue to be with us over the years, and fans wanting more can now check out a full volume of additional manga content with the release of Death Note Short Stories. 
This complete collection of short stories comes straight from the original creative team and kicks off with a couple Kira copycat yarns. C-Kira follows a mysterious new Death Note user who seems to be putting the notebook to work with a questionable form of altruism in mind. Those who want to die—particularly the elderly and others in severe prolonged pain—and their family members call upon Kira to write their names down and end their lives on their own terms. While some people consider this an act of kindness, the police aren't exactly keen on it, but can they get the current L stand-in Near to assist with the investigation?
Then we have a-Kira, which is probably most infamous for the panels of former U.S. President Donald Trump getting his mitts on the Death Note, complete with Ryuk floating around in the Oval Office. This is the real meat of the volume in my opinion, and even if you read it when it was first released via the English Shonen Jump app and site, it's nice to have it collected here with a bunch of bonus content. Among that material you'll find four-panel gag strips, a couple short vignettes centered on L and the pilot chapter that would eventually become the Death Note we know today. 
Death Note still stands out for a few key reasons. Chief among them is Takeshi Obata's unparalleled art. His characters sell every action through their bold expressions, whether it's Taro Kagami staring pensively at his own notebook or one of the countless shocked reactions that punctuate each twist and turn. Death Note Short Stories continues that tradition without missing a beat, and there are plenty of examples within that highlight what makes the series so much fun. For me, beyond the art, it's all about the absurd 4-D Chess level of thought that Death Note users put into their actions, and the cat and mouse game and improbably accurate deductions that spiral around the inevitably deadly consequences from the investigative end. 
To get the most enjoyment out of this you're going to want to at least be familiar with the characters from the original 12-volume Death Note manga. About half of the book takes place after the events, so knowing what went down—or perhaps even refreshing yourself with a re-read—certainly wouldn't hurt. If you're still thinking about Light, L, Ryuk and all the over-the-top turnabouts that made Death Note memorable, you're going to want to add this volume to your collection. 
Story: Tsugumi Ohba
Art: Takeshi Obata
Translators: Akira Shiwawa, Stephen Paul
Publisher: VIZ Media
DEATH NOTE TANPESHU © 2003 by Tsugumi Ohba, Takeshi Obata