Death Note Artist Coming Out With New Manga Next Month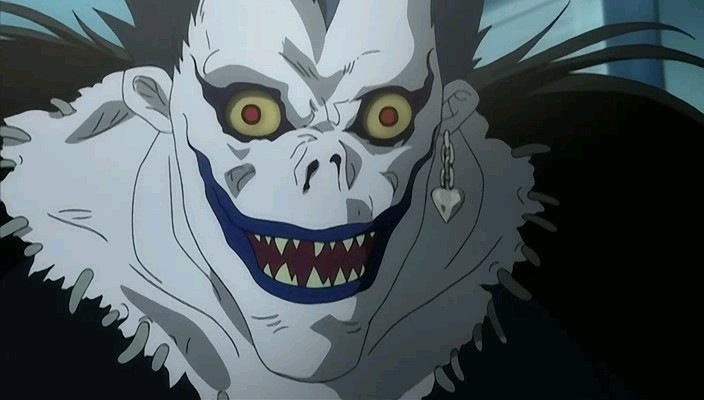 Death Note artist Takeshi Obata is working on a new manga, but this time around he's not doing it with his usual partner in crime, Tsugumi Ohba. Instead, the manga will be written by novelist Akinari Asakura, who is the author of Rokunin no Uso-tsuki-na Daigakusei. Their manga will be called Shōha Shōten!, and it will make its debut in the October 4 issue of Jump SQ, put out by Shueisha.
Not a whole lot has been revealed about it yet, but we do know that the plot will revolve around two high school boys, one of whom is a former child star. Together they'll create their own comedy duo. The following image has also been released, letting us see what are most likely the two main characters as they practice their craft.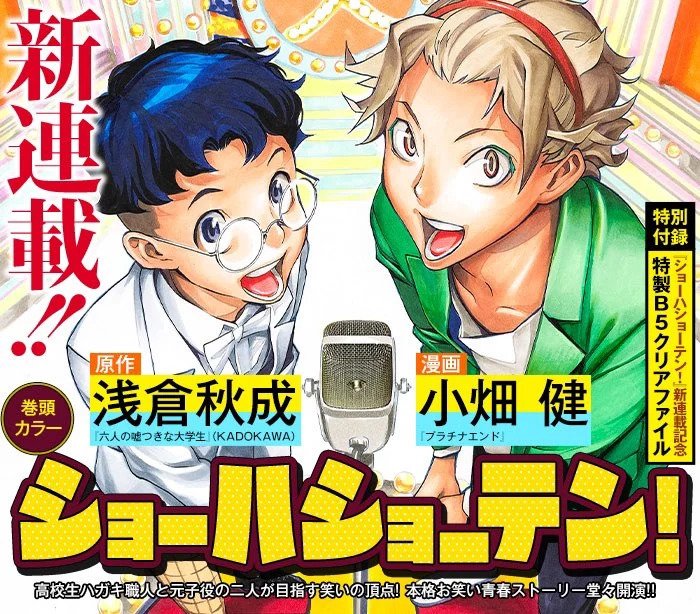 Before this project Obata was busy with his usual collaborator, Tsugumi Ohba, working on the manga Platinum End. They concluded it in January 2021, after initially starting it in 2015. That series totals 14 volumes, and VIZ is publishing it in English. Its anime adaptation is set to debut next month.
Before Platinum End, Obata and Ohba worked together on Death Note and Bakuman, with Death Note obviously being the more successful of the two and the one with the much bigger fanbase. Still, both manga series went on to receive anime as well as live-action adaptions. Like Platinum End, these manga are also published by VIZ Media.
There's no word yet if VIZ Media or another company will license Ohba's new project, but with his name attached to it, that increases its chances of it being brought over here.
Are you interested in checking out some new work by Takeshi Obata? Or perhaps you're mainly interested if it's Obata and Ohba working together on a new project?
Source: ANN
____
Danica Davidson is the author of the bestselling Manga Art for Beginners with artist Melanie Westin, and its sequel, Manga Art for Intermediates, with professional Japanese mangaka Rena Saiya. Check out her other comics and books at www.danicadavidson.com.