Current Lupin the Third English Dub Cast Confirmed for Anime NYC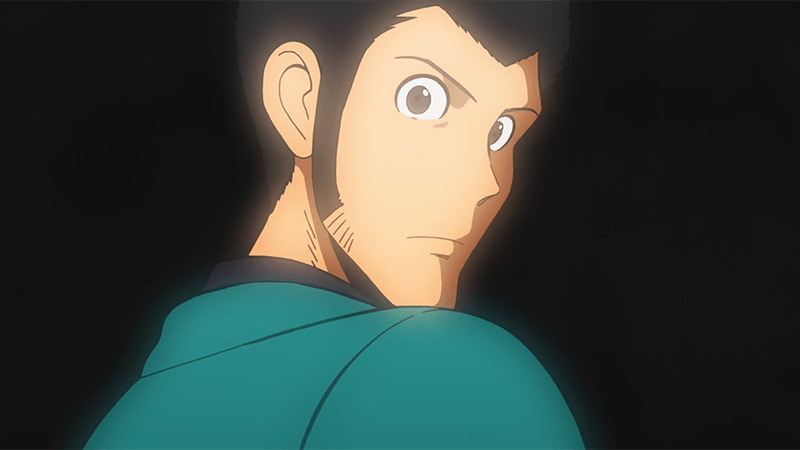 If you wanted to know more about who Sentai Filmworks has lined up for the current English dub of the Lupin the Third anime series—including the new Part 6 and the classic Part 1—you'll be happy to hear the latest from the upcoming Anime NYC event. The convention announced that the dub cast will be attending as special guests, serving as an official confirmation of the lineup.
In addition to Richard Epcar, who was previously confirmed as Daisuke Jigen, here are the voices you can look forward to hearing:
Lupin III – Tony Oliver
Goemon Ishikawa – Lex Lang
Daisuke Jigen – Richard Epcar
Fujiko Mine – Michelle Ruff
Inspector Zenigata – Doug Erholtz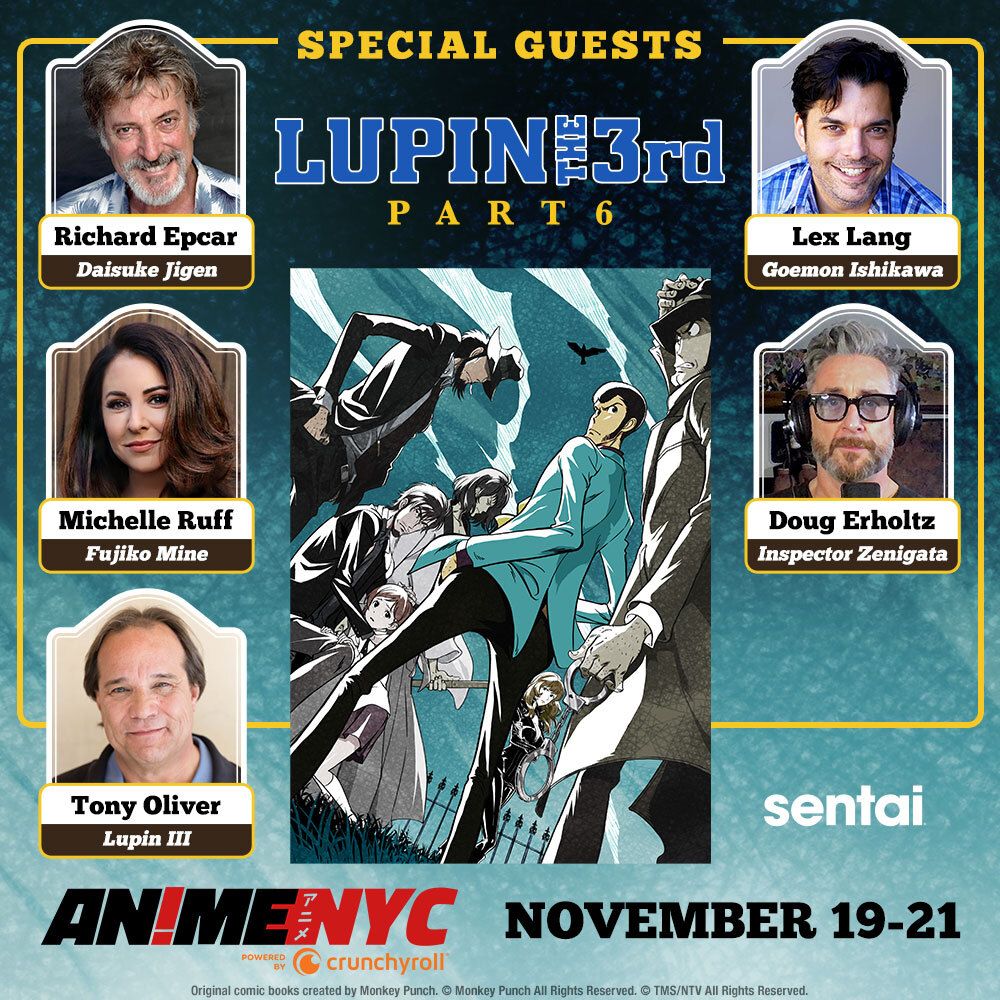 Fans who picked up tickets to TMS Entertainment's debut screenings of the English dub for the first episode of Part 1 and the first two episodes of Part 6 already got a taste at the October 24 premiere screening. Select theaters are hosting more through October 28, so there's still time to catch Lupin episodes on the big screen.
Here's how Sentai Filmworks sums up the story of Part 6:
Gentleman thief Lupin III is back and ready for his next caper— unless legendary sleuth, Sherlock Holmes, has anything to say about it! When Holmes' longtime partner, Dr. Watson, is murdered, none other than Lupin tops the suspects list. With Holmes fast closing in, Lupin must prove his innocence and bring a shadowy organization called The Raven to heel if he wants to live to steal another day.