The Pedigree of Web Anime Lupin Zero
This month, Lupin Zero steps back in time to explore the history of anime's greatest gentleman thief. There are already lots of hat tips to stories past and present. But what can we expect? Judging from everything we've seen so far, there's a decent chance of getting a good mix of both anime and literary history.
Of course, all will be revealed when it debuts on December 16. In the meantime, here are a few choices that have us intrigued as long-time Lupin fans.
Music
The Lupin the Third opening theme is legendary… but it wasn't the first one. Yuji Ohno's absolute banger arrived in Part II, and has lived on ever since. But long-time fans will recognize the music in the Lupin Zero trailers so far: it's the second opening from Part I!
Performed by singer Charlie Kosei, Afro "Lupin '68" has wild vocals and percussions that are hugely evocative of its time. But as of the latest trailer, that's not the only classic song in the mix. The season's laid-back ending theme also makes an appearance. Originally also performed by Kosei, this new recording features vocals by Tavito Nanao.
Confessions
As many people know by now, Lupin Zero didn't pull its character design for the young hero out of nowhere. It comes directly from Monkey Punch's own manga… specifically, the "Confessions" series. And that's a whole thing in and of itself.
Spanning Chapters 57-60 of the original manga, The Confessions of Lupin the Third and Arséne Lupin introduce themselves as a way to keep the reader occupied while our protagonist is on holiday. They're (allegedly) stories from Lupin's youth. The miniseries may well take its title from The Confessions of Arséne Lupin, Maurice Leblanc's 1913 short story anthology. The manga includes appearances from the Second and the First… and so does the latest trailer. So this ONA may pull more than design choices from the manga!
Composition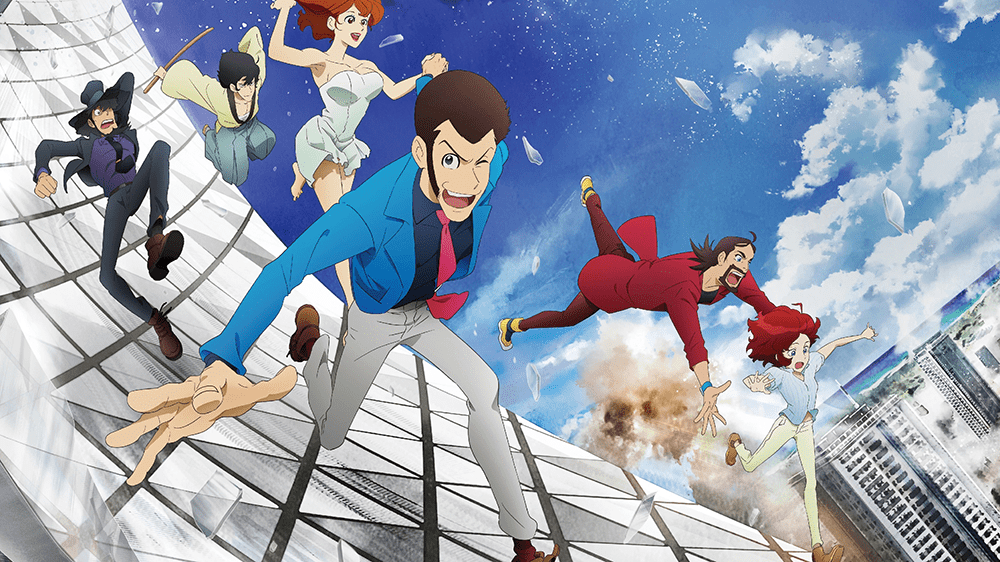 A lot of Lupin veterans are on board for Lupin Zero. Director Daisuke Sakō has held various positions on two previous series and films, and character designer Asami Taguchi was character design assistant for Part IV. But what has us most interested is the presence of Ichiro Okouchi, who is in charge of series composition.
Okouchi has a massive CV that includes anime writing credits on everything from Code Geass to Berserk: The Golden Age to Azumanga Daioh. But our biggest interest is in his work on Lupin the Third: Part V. This second Blue Jacket season paid tribute to individual eras, reexamined character interactions, and showed a lot of love and understanding of this long-running series. With the same person at the helm for this prequel, our hopes are high.
Lupin Zero debuts on HIDIVE this month.
Want to revisit more vintage anime and manga? Dive into ATOM: The Beginning.