Berserk Gets Line of Colognes Based on Guts, Griffith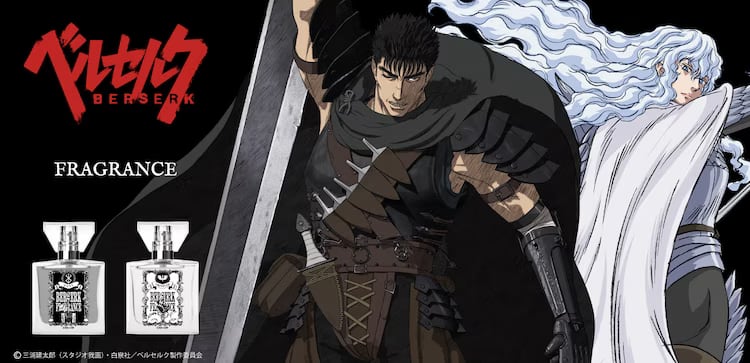 Have you ever wanted to smell like Guts from Berserk? Uh, no? How about Griffith? That's a no, too? Uh oh…
The odors of two sweaty, battle-hardened dudes might not seem the most obvious choice for a cologne line, but here it is anyway: two fragrances based on Guts and Griffith from Kentaro Miura's Berserk.
According to the copy, the Guts fragrance features "a spicy woody note of boldness and affection for the black swordsman who cuts through the darkness," while the Griffith cologne has "a crystal herbal note that hides ambition within beauty, dedicated to the eagle of light that brilliantly illuminates the world."
Each of the two fragrances retail for 6,600 yen for 30ml, and go on sale July 20 from primaniacs. Can't wait to get a whiff.
Not that it needs much introduction, but here's how Dark Horse describes Berserk:
His name is Guts, the Black Swordsman, a feared warrior spoken of only in whispers. Bearer of a gigantic sword, an iron hand, and the scars of countless battles and tortures, his flesh is also indelibly marked with The Brand, an unholy symbol that draws the forces of darkness to him and dooms him as their sacrifice.
But Guts won't take his fate lying down; he'll cut a crimson swath of carnage through the ranks of the damned – and anyone else foolish enough to oppose him! Accompanied by Puck the Elf, more an annoyance than a companion, Guts relentlessly follows a dark, bloodstained path that leads only to death… or vengeance.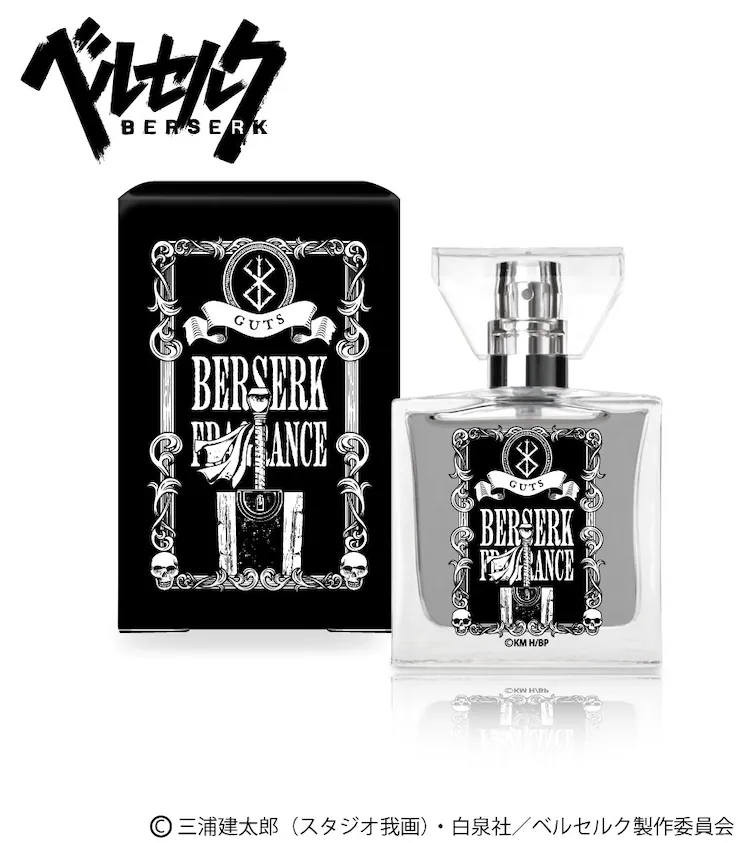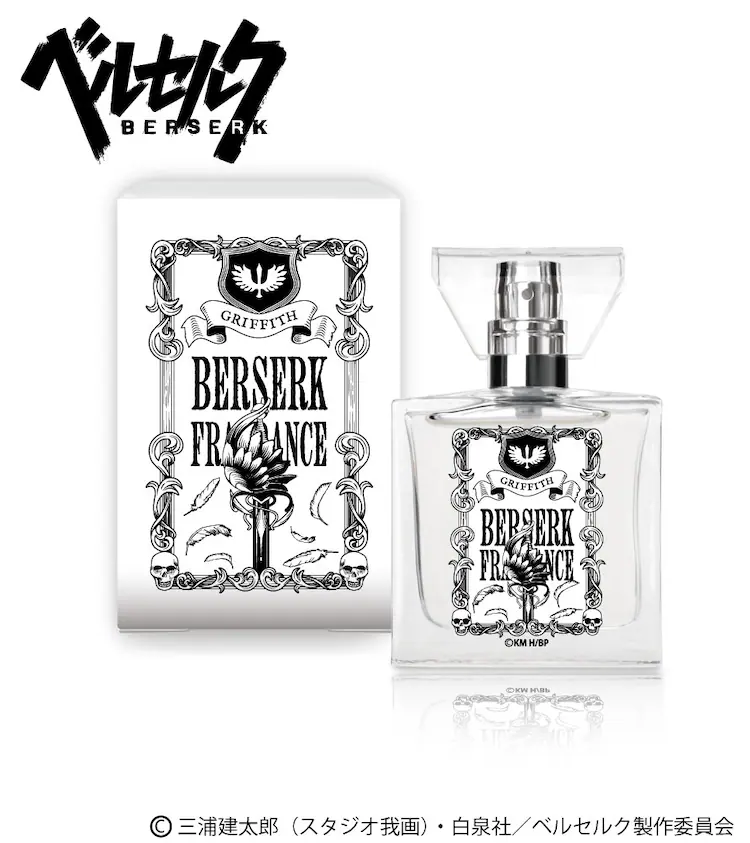 Source: Natalie