Hoshikuzu Telepath Anime Set for October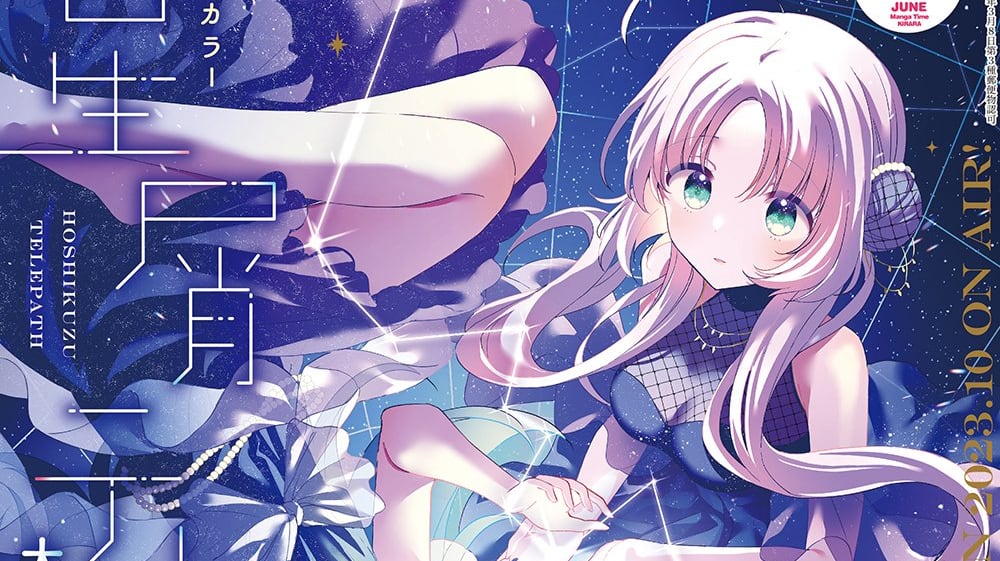 Late last year, we learned that Rasuko Okuma's manga Hoshikuzu Telepath (Stardust Telepath) would be getting anime-fied. Now we know when. The premiere of the anime version of Hoshikuku Telepath is set for this October.
The Hoshikuzu Telepath anime is being directed by Kaori (Yuyushiki), with Natsuko Takahashi on series composition and Takahiro Sakai serving as character designer and chief animation director at Studio Gokumi.
It stars Yurie Funato as Umika Konohoshi and Seria Fukagawa as Yū Akeuchi.
Manga synopsis:
A shy girl, Umika's problem is that she cannot speak well because of her excessive stage fright. She has gradually given up trying to make friends. Then one day, a transfer student named Yu appears. She is an alien and has the ability of "Odekopathy," which allows her to understand the feelings of others when her forehead is attached to other's…!? A dazzling coming-of-age story of "yuri" and "space" by up-and-coming author Rusuko Okuma.
Here's what director Kaori had to say about the project earlier this year:
Cute designs and very beautiful color pages! Although it is a four-panel manga, I felt the dramatic and bold panel layout and serious storyline were amazing and not the usual work of Kirara. I feel pressure to do my best to recreate that impression in the anime." and "'Cute!' and 'Tough!' will come alternately, so I hope you will hold on to your feelings and look forward to the story of Umika and her friends.
https://twitter.com/mangatimekirara/status/1655588478992695300
Source: ANN