Dark Fantasy Anime for Elden Ring Fans
Soon, the sprawling world of Elden Ring will grow again. With the announcement of the incoming Shadow of the Erdtree expansion, fans are excited for some massive lore drops. We're also excited for a return to the dark, atmospheric fantasy of the blockbuster game. So in the meantime, we're revisiting a few of our favorite anime along those lines.
If you love the worldbuilding, gruesome monsters, and grim battles of this series, you'll love watching—or rewatching—these titles. As you wait to return to The Lands Between, consider taking a trip to these worlds:
Devilman Crybaby
Elden Ring is high fantasy, so we'll start from the most down-to-earth and go from there. Though calling Devilman Crybaby "down-to-earth" feels wild, even by comparison. Masaaki Yuasa's beloved take on Go Nagai's magnum opus is a blend of modern animation and old-school demonic madness. It's one of many approaches to the story of Akira Fudo, a well-meaning young man who finds himself possessed by a demon. But even this isn't enough to change his ultimately kind soul.
If you get a kick out of bizarre abominations, a Go Nagai title is always a good bet. And any Devilman title ranks highly in that respect. But if you're new to this long-running story, Crybaby is a great gateway. Best of all, it's easy to find on Netflix.
Vampire Hunter D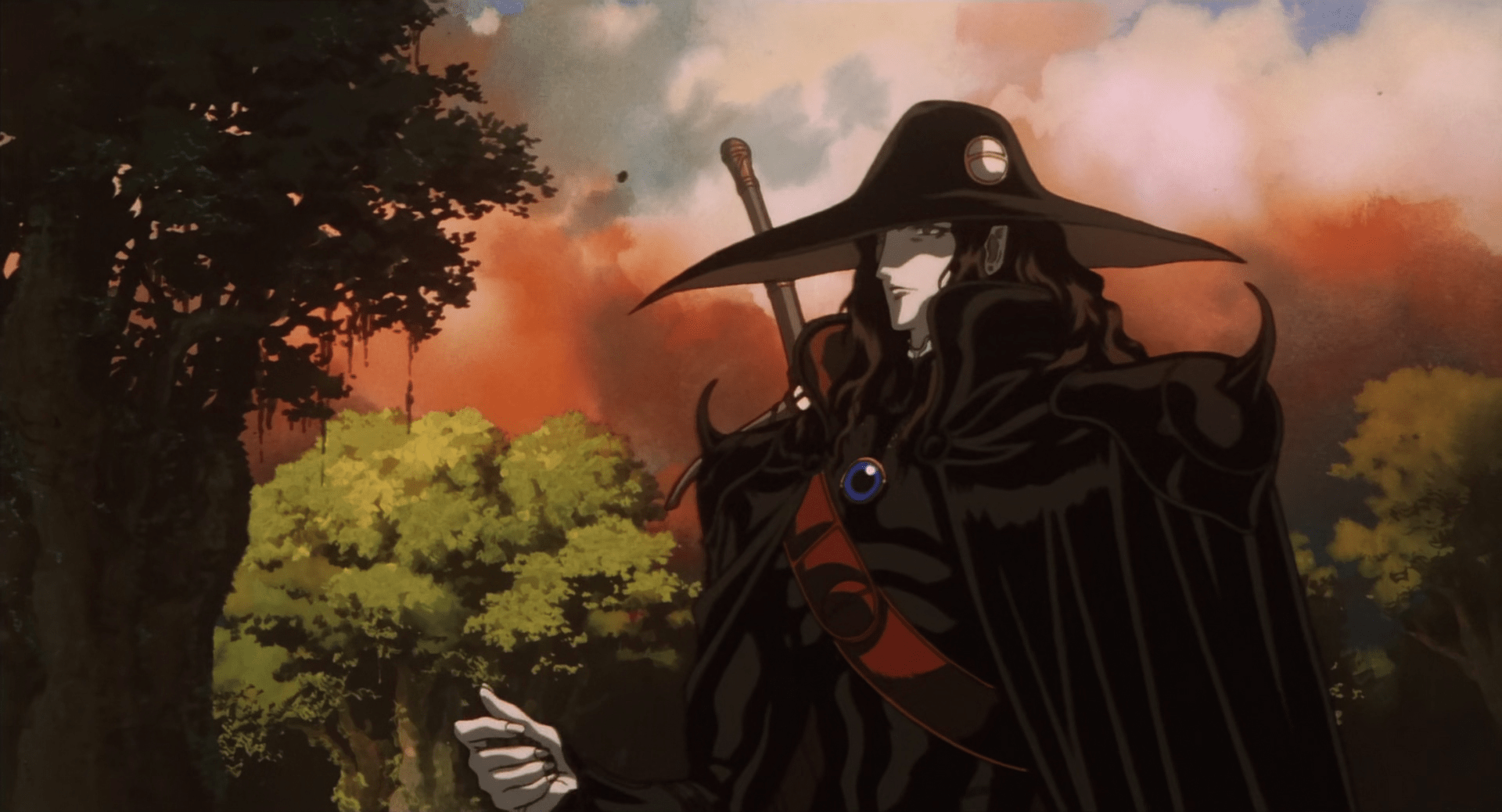 A lone warrior who excels in combat, traveling a dismal land to fight monsters? Sounds pretty Elden Ring to us. Vampire Hunter D is a classic novel series, combining the work of author Hideyuki Kikuchi with the gorgeous art of Yoshitaka Amano. And the anime adaptations are just as pretty to look at. We follow D, a dhampir who (as suggested by the title) hunts vampires on a far-future Earth.
If you're an Elden Ring fan and this series sounds a bit familiar, that's probably for a good reason. You've likely run into D, Hunter of the Dead during at least one of your playthroughs. This NPC bears a few similarities to Kikuchi's vampire hunter, and is assumed to be a reference to the same.
Berserk
It's no secret that the Soulsborne games take heavy inspiration from Berserk, and so this is a no-brainer for Elden Ring fans. All the usual suspects are there. A lone warrior? Check. Unearthly creatures wreaking havoc in a war-torn world? Check. Gore for days?… you get the idea. If these games are your jam, this series is a must see. Or a must-read, as the manga is considered a classic.
If you do decide to give Berserk a try, we recommend attempting to find the 1997 anime. While the new versions are full of excitement and horror, the 2D animation is just nicer to look at in general. Well, "nice" in a relative sense.
Need more action? Check out some of our favorite anime ninjas!